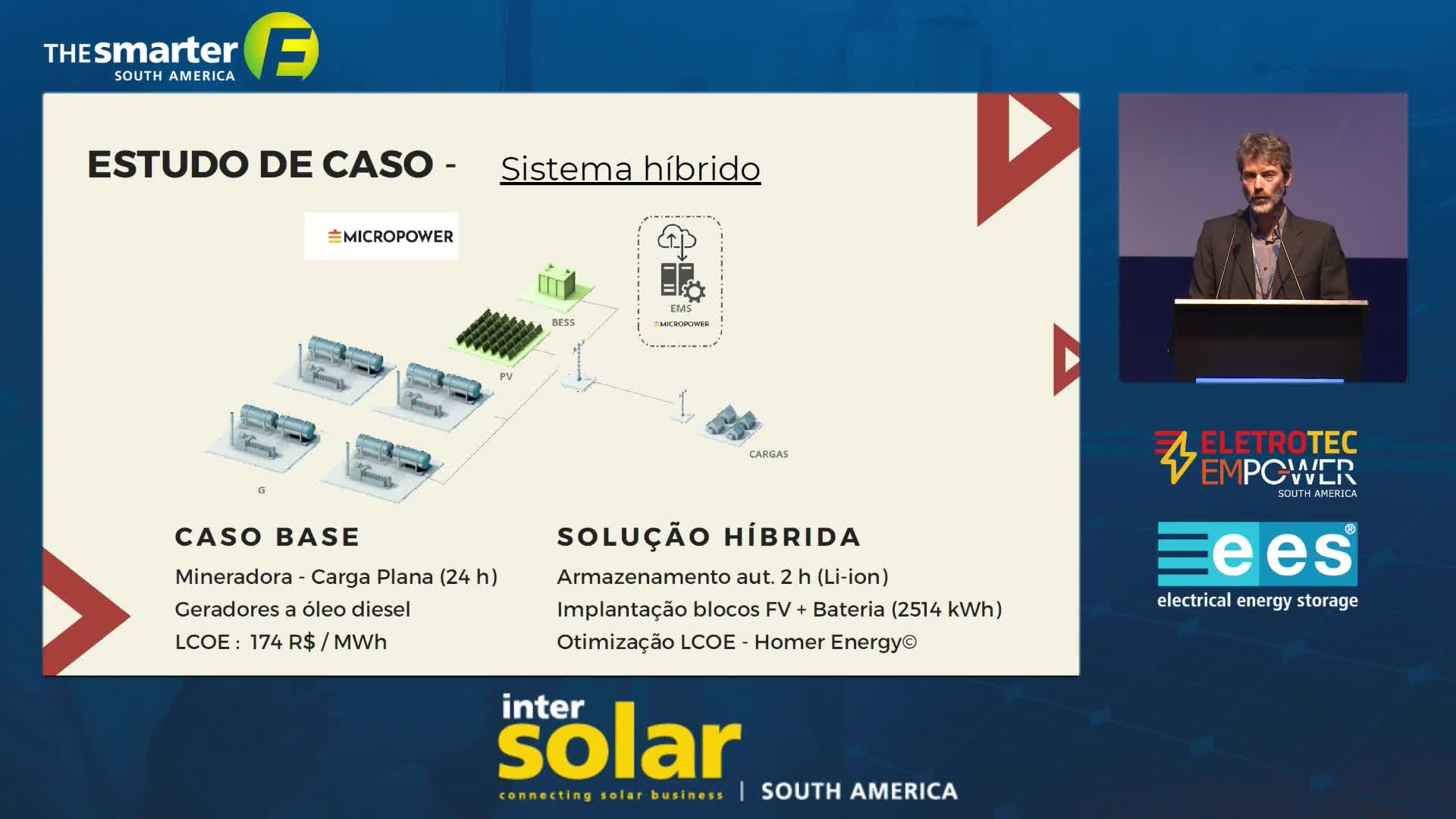 Recording of Wednesday, August 24, 2022 | Intersolar South America Conference | Language: Português | Duration: 21:23 .
Speaker
Ruben Agullo
Mechanical Engineer
Effitech Engenharia Ltda.
Talk of session: Sistemas Híbridos e Plantas Solares Fotovoltaica
A variabilidade da geração solar fotovoltaica pode ser minimizada pela utilização de sistemas híbridos. Este painel apresentará as possibilidades e oportunidades de uso de fontes complementares aos sistemas solares fotovoltaicos.
Further Talks of this session:
Casos Práticos de Usinas Híbridas, Principais Aprendizados
Vantagens e Desafios do Desenvolvimento de Projetos FV Associados a Usinas Eólicas Operacionais