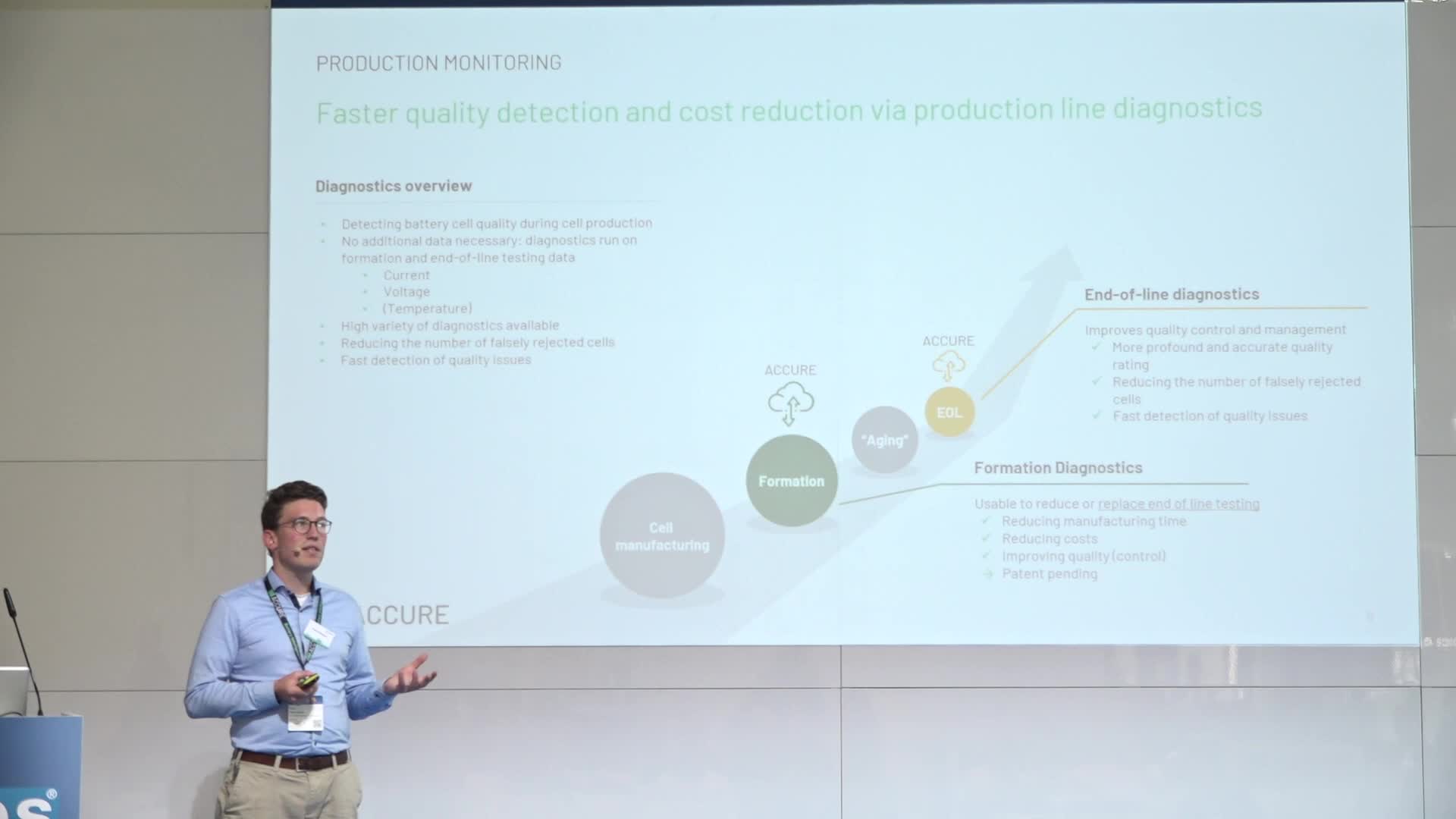 Recording of Thursday, June 15, 2023 | The smarter E Europe Exhibition Program 2023 | Exhibition Program | Language: English | Duration: 11:48 .
Speaker
Marc Mennekes, Customer Success, Accure Battery Intelligence GmbH
Talk of session: Quality and Intelligence in Battery Production - Battery Fab Manager Day
As the materials for battery production are quite expensive, high quality and precision standards play a major role in battery production. To ensure a low scrap rate and to meet safety standards, extensive quality assurance measures need to be taken. Possible approaches to address these include metrology by using state-of-the-art sensor technology and data-driven approaches - the core topics of this session.
Further Talks of this session:
Inline Quality Assurance - Proactive Defect Prevention Strategy in the Cell Production
Regulatory Compliance on Industrial Energy Storage: Challenges and Opportunities
Partners & Sponsors