News – May 22, 2023 | Sarah Hommel de Mendonça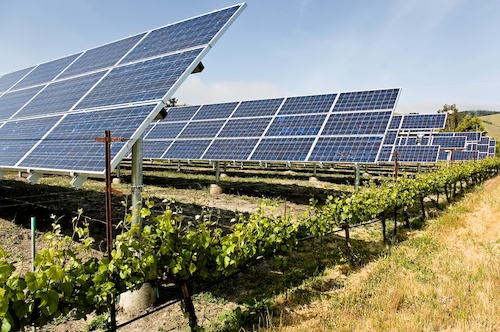 Thanks to the Superbonus 110 tax credit scheme and the positive impact it had on the photovoltaic (PV) deployment speed within the residential property segment in 2022, Italy has regained its status as one of Europe's most significant PV markets. With 2.48 gigawatts (GW) of annual capacity installed, the Mediterranean country is now the sixth biggest PV market in Europe. Considerable growth is predicted for 2023 and the years to follow, which will bring exciting opportunities for businesses and investors alike.
Previously ranked as Europe's most significant solar market back in 2010, Italy has fallen behind in recent years with average growth rates of just 500 megawatts (MW). The recent boom within the residential property segment, accounting for 87 percent of the cumulative capacity of 25 GW, was brought about largely by Superbonus 110. The incentive scheme was introduced to improve the energy efficiency of buildings and also protect them against earthquakes.
The subsidy applies to PV installations and storage systems, with investors entitled to a tax credit of 110 percent on the costs.
Italy will need to take further action if it is going to reach its energy and climate targets, however. The country is aiming to cover 55 percent of its electricity demand with renewable energy by 2030. According to the National Energy and Climate Plan (NECP), that equates to a cumulative PV capacity of 71.2 GW by 2030. Even with the accelerated speed of deployment, the PV growth rate from 2022 still needs to be tripled to reach these targets.
Commerce, industry, and PV power plants
Industry experts are suggesting that the key to hitting the growth rate required is an increase in the commerce and industry sector during the year ahead, which accounted for 28 percent or 678 MW in 2022. The Italian solar association Italia Solare has identified an important factor in facilitating growth within this sector – the process for applying for permits to connect PV systems to the grid needs to be made much easier in Italy.
Plus, more funding has to be injected into large-scale PV projects going forward if the expansion goals are to be met. PV power plants contributed 571 MW of installed capacity in 2022 with an output of more than 1 MW, equating to an annual increase of 467 percent. The Ministry has set up its own VIA Fast Track Committee to speed up the decision-making process.
Agricultural PV on the rise in Italy
Agricultural PV is key to the solar expansion in Italy. It is estimated that between 50,000 and 70,000 hectares – amounting to 0.4 to 0.6 percent of the land used for agriculture – could be transformed for dual use for agriculture and photovoltaics in the country. As it stands, Italy currently includes agricultural PV installations with a total capacity of 19 GW in its environmental impact assessment. The optimistic market scenarios are also attracting the EU production industry to the country, with Solitek currently starting to build a solar module factory producing an annual output of 600 MW – with a focus on solutions for agricultural PV.