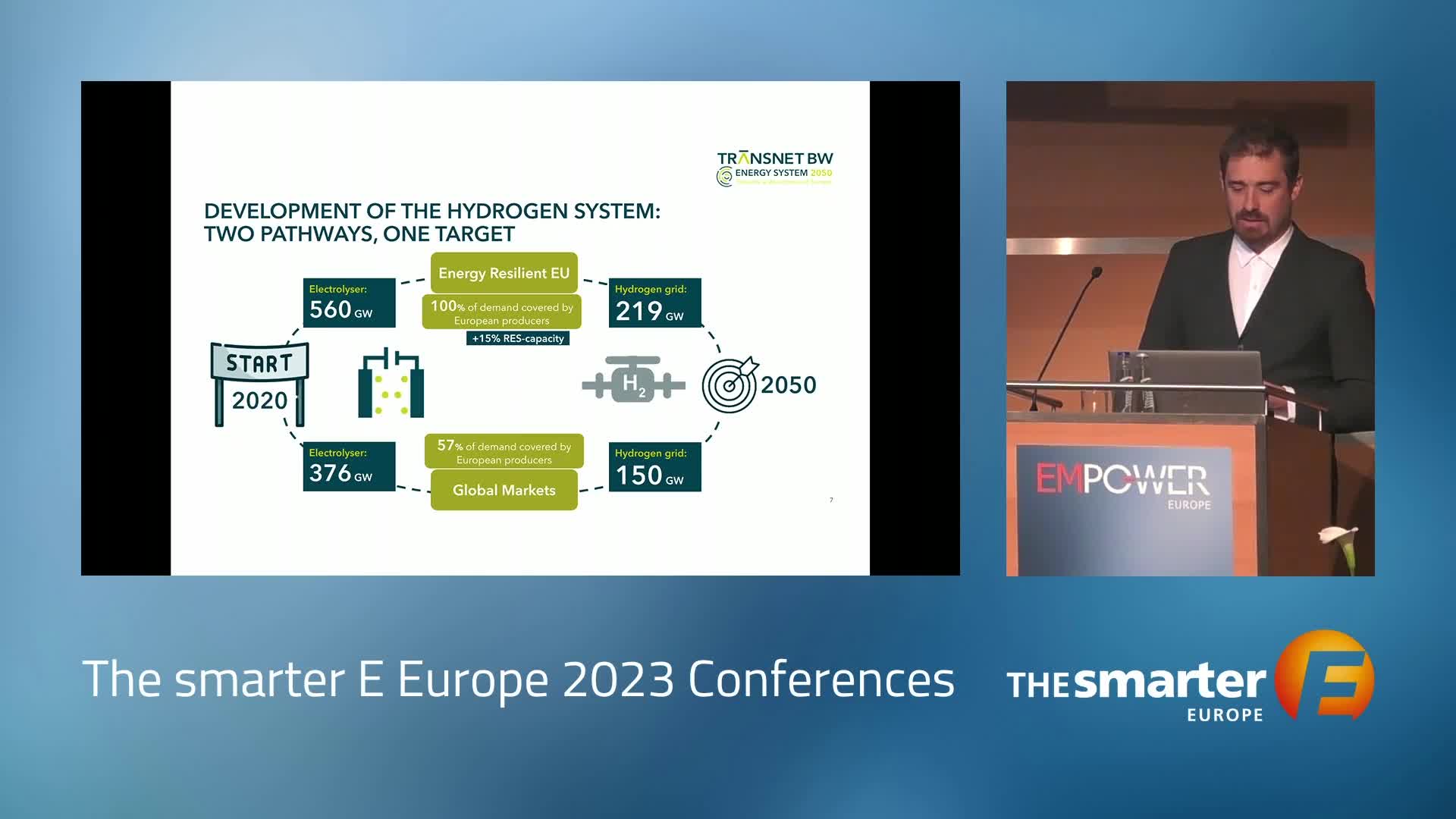 Recording of Tuesday, June 13, 2023 | The smarter E Europe Conference 2023 | Conference Program | Language: English | Duration: 14:08 .
Speaker
Dr. Massimo Moser
Project Manager Energy System 2050 Study, Strategic Grid Planning
TransnetBW GmbH
Deutschland
Talk of session: How to Speed up the Energy Transition
Having a look at the energy transition today, we know very well where we are. But in order to find out what is needed to achieve the targets, we need to have a clear picture of what a future system may look like. What is the amount of load, what are the different kinds of generation, and what are the system needs for granting a reliable energy supply. In this session, we will have a look at what the future transmission and distribution systems may look like. We really have to speed up our efforts if we are going to reach our targets! During the panel discussion, key industry stakeholders involved in shaping the energy industry of the future will share their opinions and ideas.
Further Talks of this session:
Welcome & Introduction
Speaker
Luís Vale Cunha
E.DSO
Belgium
Accelerating the Twin Green and Digital Transition of the EU's Energy System
Speaker
Dr. Vincent Berrutto
Head of Unit
European Commission
Belgium
Looking Ahead to the Energy Transition, Will the Grids Be Able to Meet the Short-, Medium- And Long-Term Challenges?
Speaker
Luís Vale Cunha
Director of European Policies and Projects
E-REDES
Portugal
Panel Discussion: How to Speed Up Energy Transition
Speaker
Dr. Roland Roesch
Director - IRENA Innovation and Technology Centre
IRENA International Renewable Energy Agency
Deutschland
Partners & Sponsors