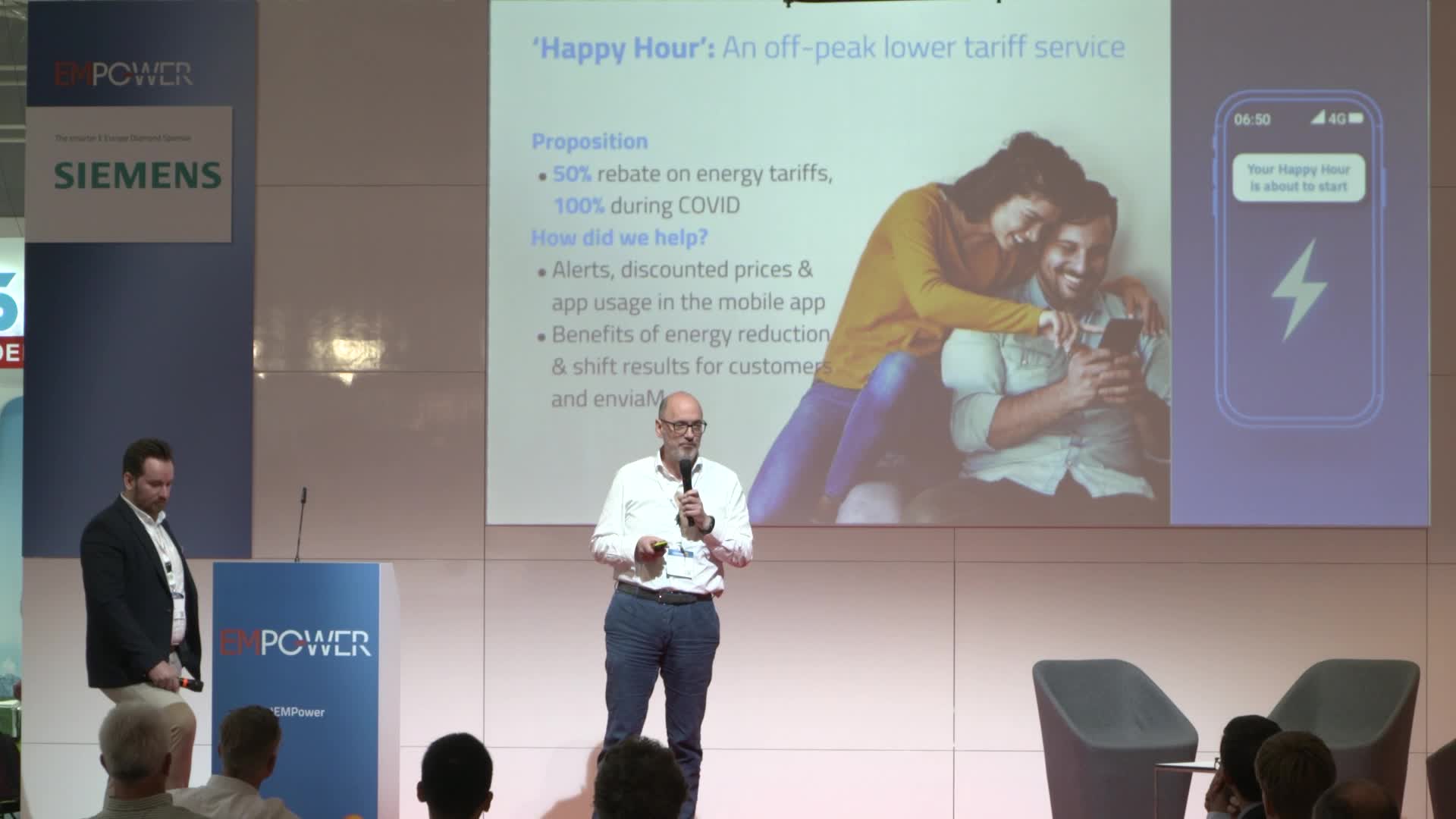 Recording of Friday, June 16, 2023 | The smarter E Europe Exhibition Program 2023 | Exhibition Program | Language: English | Duration: 13:08 .
Speaker
Berend Olde Rikkert, Commercial Director, NET2GRID, The Netherlands Jani Leirimaa, CEO, Hiven Energy, Finland
Talk of session: Smart Grid Evolution: The Future of Energy Management and Smart Meter Integration
This session will focus on how smart meters and next level energy management solutions can provide environmental benefits through renewable energy integration, demand reduction and conservation. Learn how to integrate various renewable energy sources, storage devices, electric vehicles and optimize energy consumption through an efficient Energy Management System.
Find out how the use of smart meters and advanced communication technologies will make it easier for both customers and utilities to manage their energy use. The presentations will be Illustrated by case studies focusing on consumer involvement and a well-engineered grid.
Moderator: Mark Ossel, OSGP Alliance, The Netherlands
Further Talks of this session:
The Relationship Between Smart Metering and the Energy Transition
Energy Management System and Grid Integration: Why Traditional Smart Metering Does Not Contribute Sufficiently to the F1 Speed That the Energy Transition Demands
The Beginning of Rollout of Smart Meters to Prosumers
Partners & Sponsors