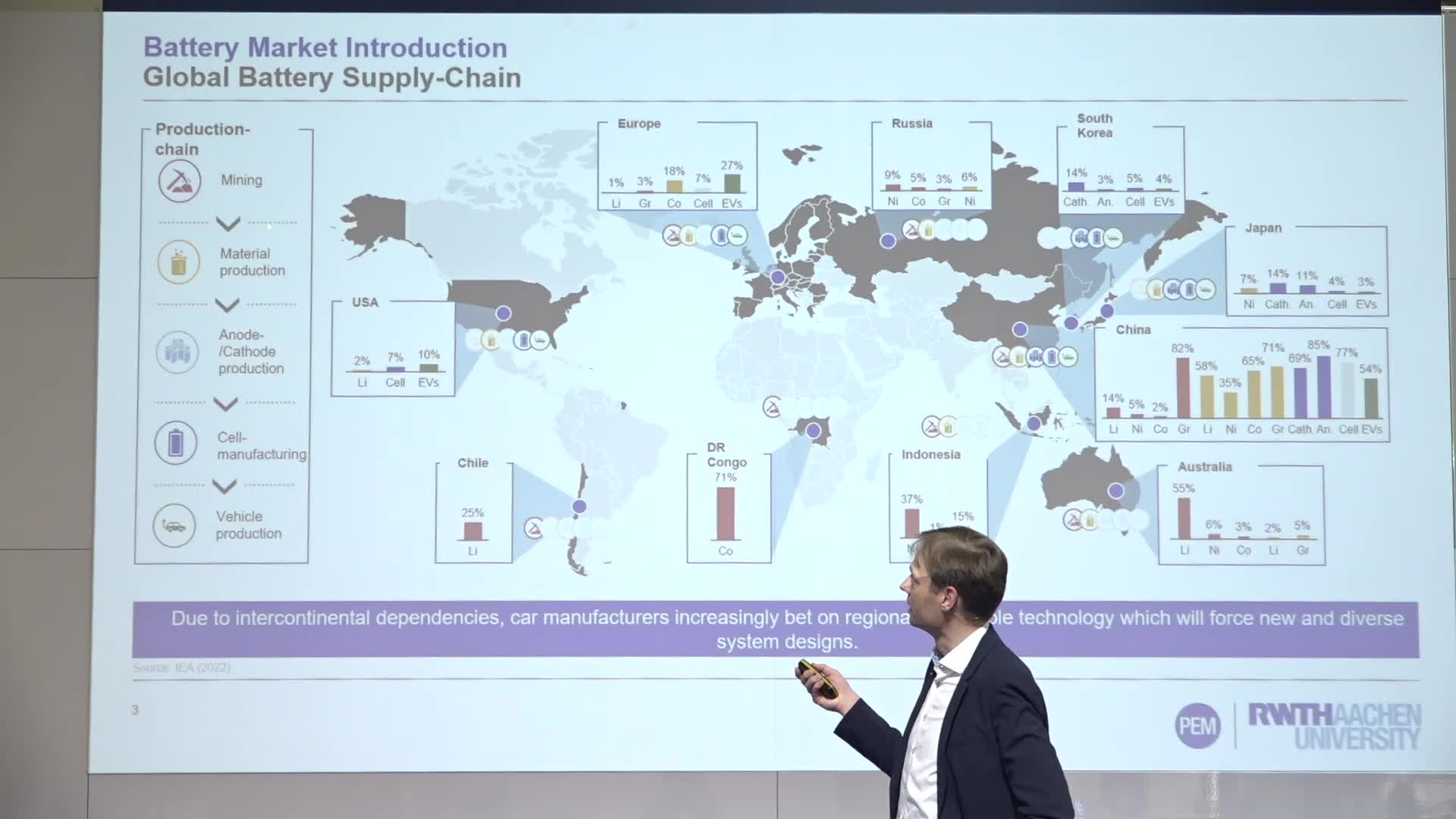 Recording of Thursday, June 15, 2023 | The smarter E Europe Exhibition Program 2023 | Exhibition Program | Language: English | Duration: 20:57 .
Speaker
Prof. Dr.-Ing. Heiner Heimes, Professor, PEM der RWTH Aachen
Talk of session: Technology Trends in Battery Production - Battery Fab Manager Day
What will tomorrow's battery production look like? Driven by a constant demand for cheaper, better and more batteries, the machinery and equipment suppliers are faced with the challenge to make their equipment more efficient in terms of costs, material usage, energy consumption, and required space, while at the same time maximizing production outputs. This sessions' speakers are going to give their insights on what technological advances will be helpful.
Further Talks of this session:
Pitch: VDMA-Roadmap
Challende Accepted - Laser Application in Battery Manufacturing
Different Cell Designs Used in Li-Ion Technology - How Can Battery Production Be Automated?
Challenges and Opportunities for sustainable battery cell production in the Full Value Chain
Partners & Sponsors