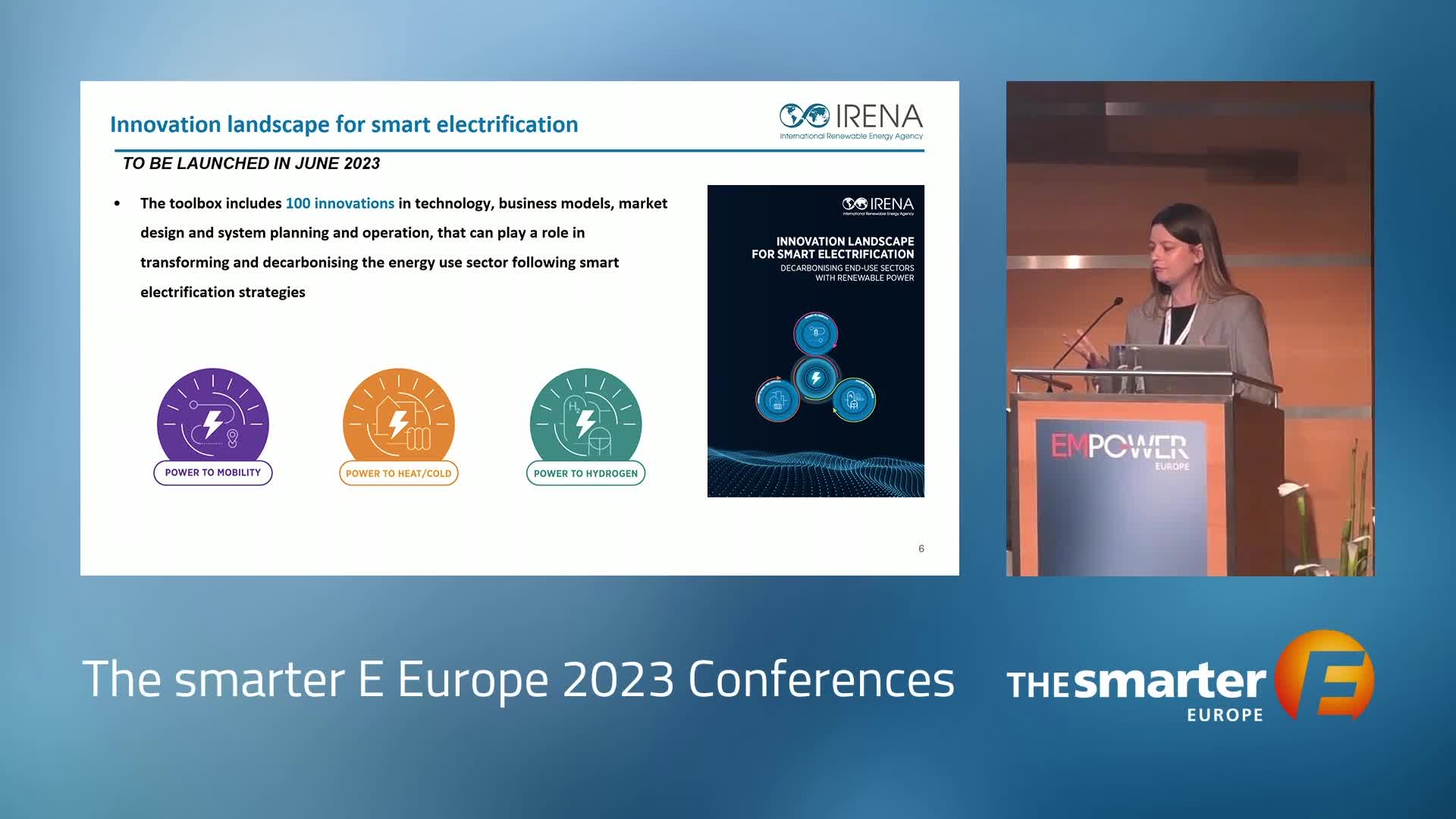 Recording of Wednesday, June 14, 2023 | The smarter E Europe Conference 2023 | Conference Program | Language: English | Duration: 14:53 .
Speaker
Arina Anisie
Analyst - Renewable Energy Innovation
IRENA International Renewable Energy Agency
Deutschland
Talk of session: Electrify Now: End-Use Sector Coupling as a Decarbonization Speedway
In this session, we aim to discuss the success factors for end-user sector coupling as a meaningful and cost-efficient way of meeting the EU's decarbonization ambitions, playing a viable role in supporting large-scale integration of decarbonized energy into our power systems. The panel will look at what steps we can take to ensure that end-user sectors (mobility, heating and industry) become a conduit for a resilient energy system and a sustainable Europe. This discussion will be formulated as a cross-sector debate to identify the operational challenges and business opportunities that the integration of efficient end-user sectors offer for grid stability and decarbonization.
Further Talks of this session:
Flexibility and Sector Coupling in Intelligent Energy and Load Management for E-Mobility
including Q&A with Keynote Speakers
Speaker
Sebastian Sahlender
Siemens AG
Deutschland
Grid Congestion Management: Leveraging Power-To-Heat Technologies to Avoid Renewable Energy Curtailment in Germany
Speaker
Benjamin de Boissezon
Project Lead Energy Economics
50Hertz Transmission GmbH
Germany
Panel Debate with Q&A
Speaker
Welcome and Introduction
Speaker
Bruce Douglas
Communications and Business Director
Eurelectric
Belgium
Partners & Sponsors