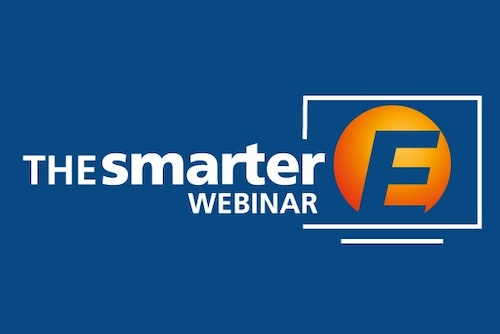 The smarter E webinars are the ideal way to keep up to date with market developments and innovative technologies, as well as to benefit directly from best-practice examples for your own activities.
Every webinar is recorded and the presentations can be conveniently downloaded for review.
While the webinars remain available for free and on demand, we have migrated the webinar archive to be part of The smarter E Digital, where you can access even more high-quality content from our global events.
Create your free account for The smarter E Digital, in order to access both past and future webinars and enjoy all the additional benefits The smarter E Digital offers.
Want to stay up to date on upcoming webinar dates?
Register for one (or even several) of our newsletters or visit the event calendar.