Industry News – May 31, 2023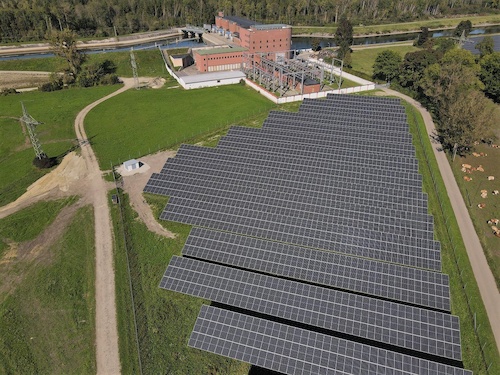 Munich intends to cover the city's electricity demand with green electricity by 2025.
Stadtwerke München (SWM) is one of Germany's largest municipal utility companies. Munich's electricity consumption is to be notionally completely green from 2025. The ecological heating transition is set to be completed by 2040. Apart from local photovoltaics and geothermal energy, this also involves tenant power projects and the involvement of private individuals.
Since 2008, Stadtwerke München (SWM) has been working hard on its own renewable energy projects. The goal is to produce the same amount of green electricity as Munich consumes by 2023, using the city's own systems. According to SWM, 90 percent of the target production has already been reached. To promote the deployment of green electricity production, projects in the greater area of Munich are given special priority. "At present, 81 electric power, heating and cooling plants are already using renewable sources of energy. And the deployment continues unabated," explains Jan Morgenroth, Project Manager for Renewable Energy Projects at SWM.
Within the city, SWM focuses on roof-mounted photovoltaic systems, while in the surrounding area, the utility company intends to operate ground-mounted PV systems on its own land as well as on leased land. "In addition to suitable commercial rooftops with at least 600 square meters surface area, we are also in search of free fields starting from 3 hectares in Bavaria," says Morgenroth.
Private involvement leads to more acceptance
SWM's M-Solar Plus and M-Mieterstrom services offer private individuals the opportunity to get involved – because a lot of people want to do more to fight climate change. If they are more involved themselves, they will also be more open towards the energy transition itself. With M-Solar Plus, home owners get a full package including the planning, installation and start-up of a PV system as well as the option to directly combine it with an energy storage device and a wallbox for charging e-cars with self-generated solar power. For M-Mieterstrom, SWM installs roof-mounted PV systems on apartment buildings, supplying tenants with affordable solar power.
SWM has recently initiated a cooperation with the state-owned housing company Stadibau. The two companies intend to work together in the form of an energy partnership to promote decentralized energy generation, energy storage, charging solutions and the digitalization of buildings. For a decentralized energy supply, Stadibau will provide suitable roof areas on its residential buildings for SWM to install and operate PV systems that primarily supply the tenants with solar power. SWM already has a similar cooperation with the urban housing company GWG München. What's more, some buildings are now being equipped with e-mobility charging solutions. The transportation sector still has a long way to go. The expansion of public transportation and the introduction of new mobility options are right at the top of Munich's to-do list.
Digitalization, which will play a key role in the transformation of the energy system, is also seeing some progress. Secure and energy-saving data transmission will become increasingly important in the future, and this involves developing an advanced metering infrastructure, Munich's extensive fiber optic network, and the so-called LoRa-WAN, a low-power wireless communication protocol, among other things. In an increasingly decentralized energy world, digital control and transparency can create synergies and generate additional savings.
Carbon-neutral heating by 2040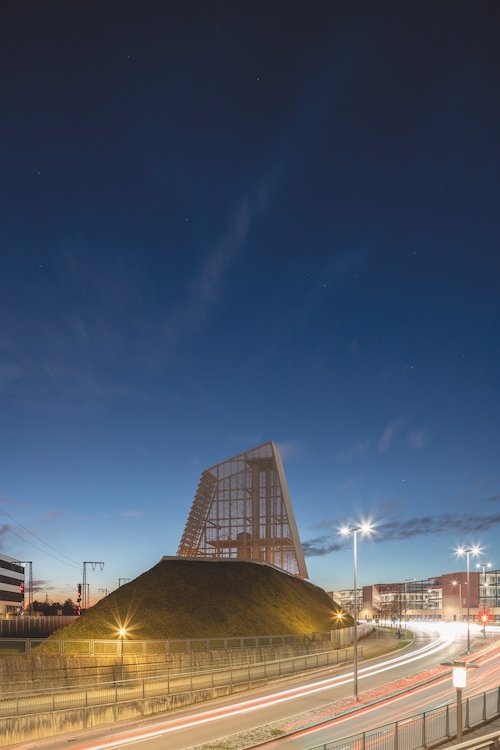 ©Robert Sageder
Since the energy transition does not only pertain to electricity, SWM is also looking into the potential for district heating and heat pumps. Stadtwerke München operates a district heating network of more than 900 meters in length. The integration of the growing share of green heat from geothermal energy requires a switch from steam to hot water operation, the implementation of which is already underway and will be completed in a few years. This involves several targets: By 2040, Munich's district heating system will have to be carbon-neutral, which will be largely achieved by using deep geothermal power.
Some initial drafts for further municipal heat planning are set to be presented in the fall of 2023 and will define the future heat supply for the individual districts: Essentially, this means the choice is between climate-neutral district heating and decentralized solutions with heat pumps or local heating networks.
Bavaria has potential for geothermal energy as a natural heat source. SWM is currently operating six geothermal plants across the city and the region to the south. The oldest plant went into operation as long as 19 years ago. SWM is preparing the construction of a seventh plant on the grounds of the Michaelibad in the east of Munich. Furthermore, the utility company is planning to develop further geothermal potential in the south of Munich and in the southern outskirts, some in cooperation with neighboring municipalities.
Virtual power plant presented at EM-Power Europe
As in previous years, SWM will be participating at EM-Power this year, with a presentation of M-Partnerkraft, SWM's virtual power plant, which also takes care of clients' electricity marketing. A virtual power plant digitally connects many power plants and electricity consumers with switchable loads, realizing generation capacities that match those of large-scale power plants. SWM controls and regulates the virtual power plant according to the demand in the power grid.
The power plants include PV systems with more than 100 kilowatts of output. SWM offers marketing models for self-consumption systems, systems that fully feed into the grid as well as roof and ground-mounted systems, both with and without subsidies under the EEG. "SWM markets the electricity at the energy exchange and carries the responsibility. Clients receive a transparent and fair remuneration, which is not tied to how successful the electricity is marketed," explains Horst-Peter Hartl from the department of market-related services (Marktnahe Dienstleistungen) at SWM. The result is a classic win-win situation which ultimately brings Munich's energy transition another step forward.