Competitiveness and Technological Differentials of Energy Storage for the Capacity Reservation Market and Other Large-Scale Applications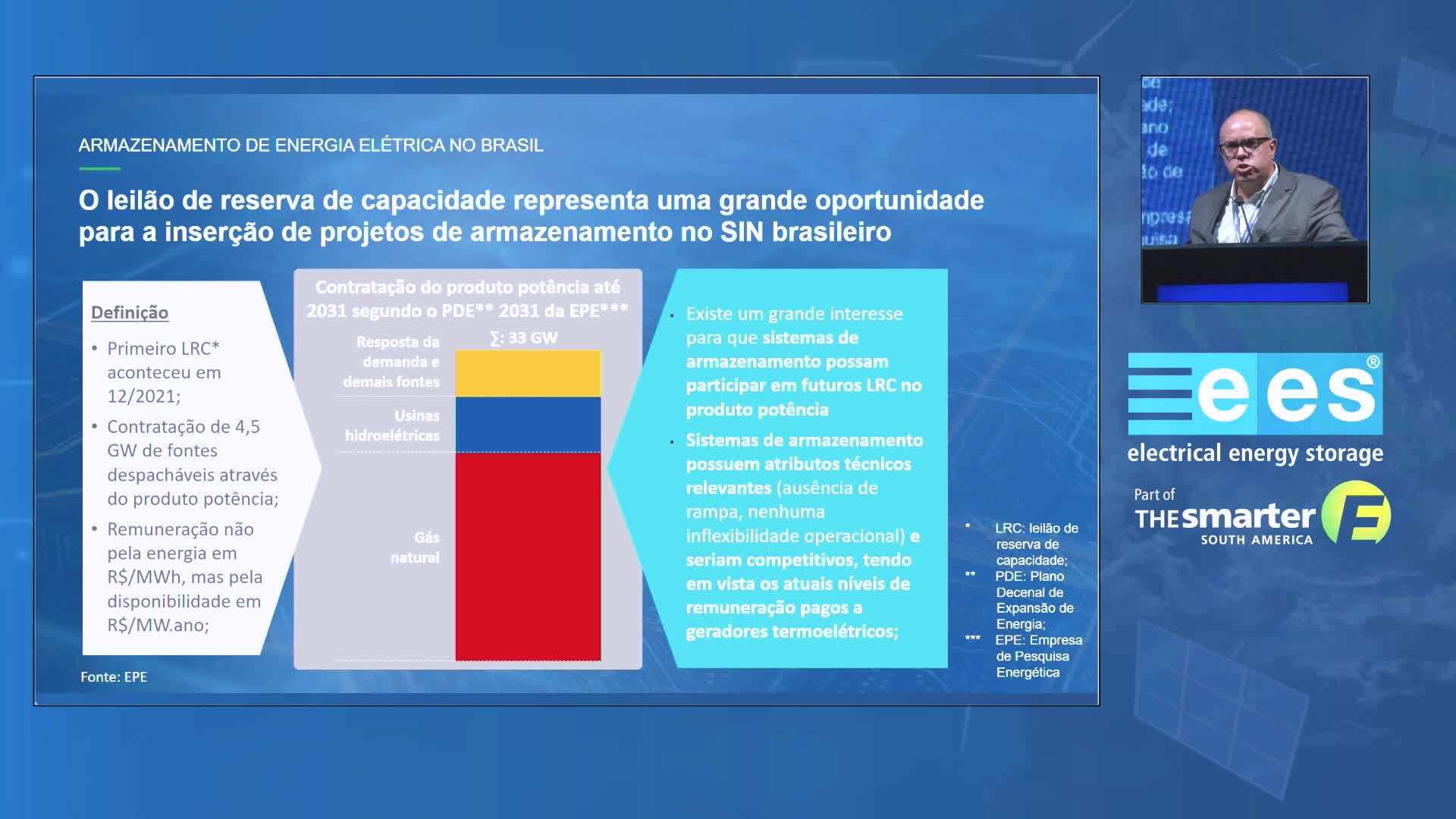 Recording of Wednesday, August 30, 2023 | ees South America Conference 2023 | Conference Program | Language: English | Duration: 23:40 .
Speaker
Marcelo Vinicius
Business Development Director
Celeo Redes Brasil
Brazil
Talk of session: The Importance of Large-Scale Energy Storage for Energy Transition and Grid Stability
With the growth of distributed generation and of variable sources, such as solar and wind, energy storage becomes increasingly important to provide grid stability and the flexibility needed for a low-carbon energy transition. This session will explore the importance of large-scale energy storage applications, such as reserve capacity and provisioning of ancillary services in international markets, as well as in Brazil.
Further Talks of this session:
Utility Scale Energy Storage - Why Should Brazil Care?
Speaker
Markus Vlasits
Managing Director
Newcharge
Brazil
The Importance of Large-Scale Storage for the Energy Transition and the Stability of the Electricity System
Speaker
Beatriz Barros
Energy Storage Engineer
Clean Horizon Consulting
France
Regulatory Roadmap for Utility-Scale Storage in Brazil
Speaker
Marília Rabassa
Director
CELA - Clean Energy Latin America
Brazil
Q&A Session