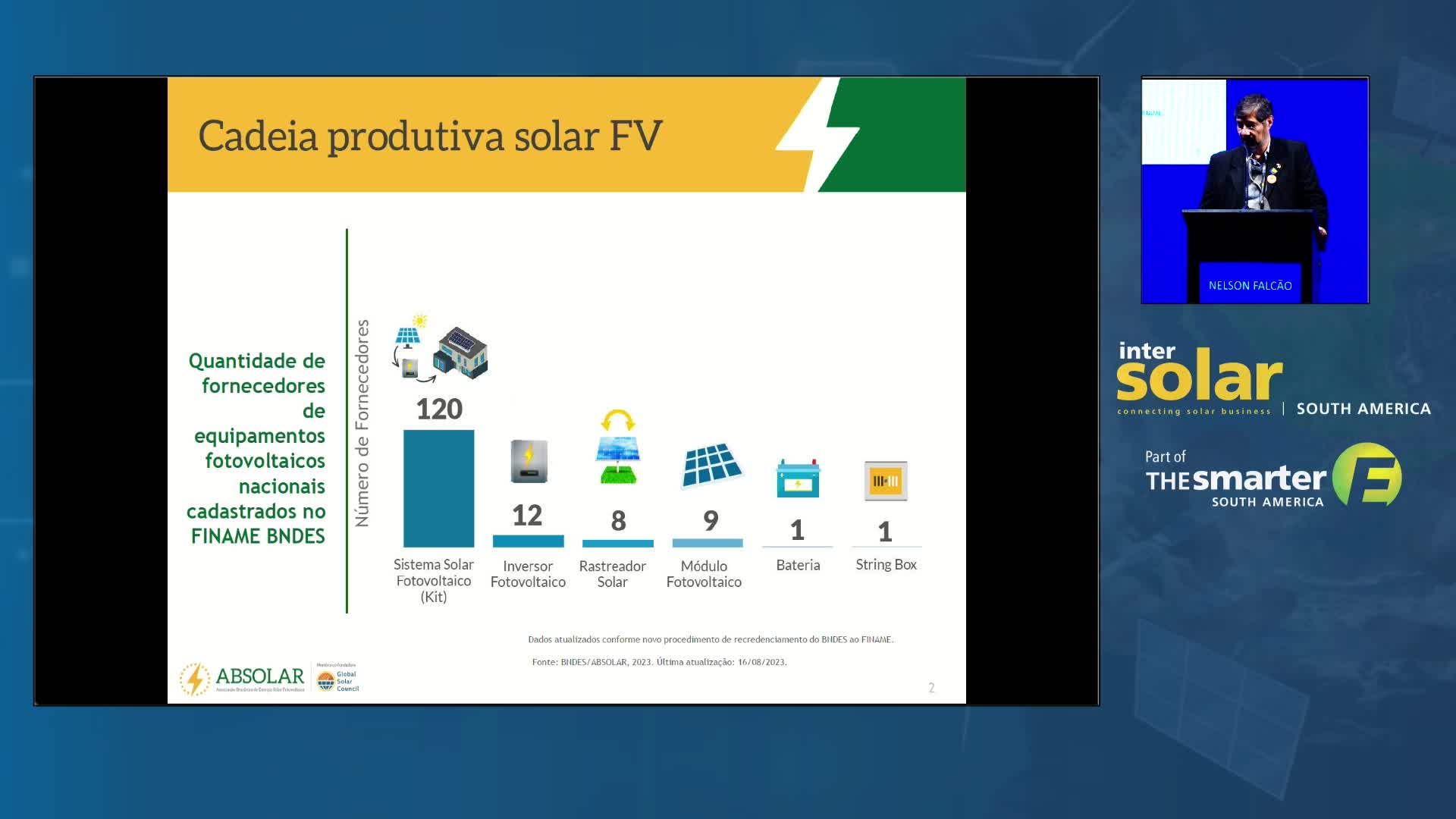 Recording of Thursday, August 31, 2023 | Intersolar South America Conference 2023 | Conference Program | Language: English | Duration: 8:09 .
Speaker
Nelson Falcão
Senior Director Business Development
Nextracker
United States of America
Talk of session: Reindustrialization in South America - Opportunities for the Supply Chain
The new Brazilian government signals the willingness to promote the reindustrialization of the country, and with that, various opportunities arise. Check out what they are and how the photovoltaic solar energy sector can develop both in Brazil and in South America.
Further Talks of this session:
PV Technology Forecast and Solutions for Local PV Production
Speaker
Dr. Jutta Trube
Vice Managing Director EMINT, Division Manager Sector Group Photovoltaic Equipment, Coordinator International Technology Roadmap for Photovoltaic (ITRPV)
VDMA - German Engineering Federation
Germany
BRAZIL's Potential in Decentralizing the Silicon Solar Supply Chain
Speaker
Everton Fardin
Operations and Logistics Director
Sengi Solar / Tangipar Group
Brazil
Production Chain of the Solar Photovoltaic Sector in Brazil: Innovation Trends
Speaker
Product Environmental Footprint - Opportunities for Solar and Brazilian Industry
Speaker
Carlos Ohde
Director
Flextronics International Tecnologia Ltda.
Brazil