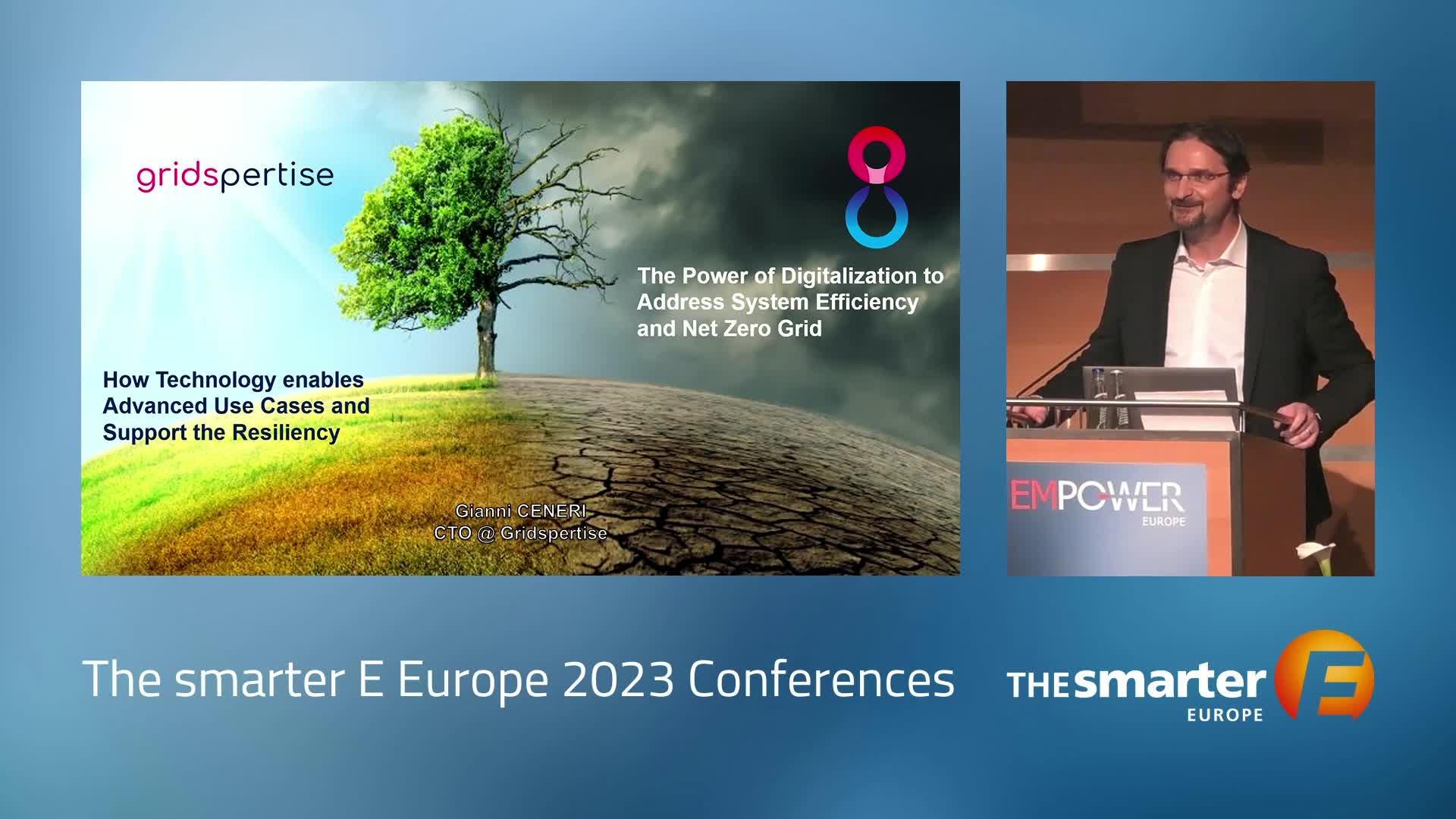 Recording of Tuesday, June 13, 2023 | The smarter E Europe Conference 2023 | Conference Program | Language: English | Duration: 16:33 .
Speaker
Gianni Ceneri
Head of Technology Development / CTO
Gridspertise Srl
Italien
Talk of session: The Power of Digitalization to Address System Efficiency and Net Zero Grid
Power system decarbonization is one of the most important pillars for achieving net zero ambitions and accelerating the energy transition journey.This session focuses on the key roles that digitalization plays in accelerating the realization of decarbonization and energy transition ambitions and will showcase how grid digitalization tackles challenges such as the integration of more renewables at different grid voltage levels, heat and transport electrification, and the more "weather-dependent" grid. Additionally, light will be shed on technologies enabling grid digital transformation and on effective digital transformation strategies to realize value for the system.
Further Talks of this session:
Welcome and Introduction
Speaker
Gregorio Ogliaro
Managing Director, Global Utilities T&D Lead
Accenture
Italy
Measuring and Monitoring the High Renewables Grid
Speaker
Duncan Burt
Chief Strategic Officer
Reactive Technologies Limited
United Kingdom
Alliander System Operations - Unlocking Available Grid Capacity to Connect More Customers in the Heavily Congested Amsterdam Grid
Speaker
Roy Crooijmans
Product Owner
Alliander
The Netherlands
Digitalisation - The Fastest Route to Net Zero?
Speaker
Iain Dougan
Head of IT Operations
SSEN Transmission
United Kingdom
The Urgency of Digitization to Face the 5 Megatrends of the Energy Sector
Speaker
Alexis Grenon
Senior Vice President, Digital Grid Line of Business
Schneider Electric France
France
Panel Discussion
Speaker
Partners & Sponsors