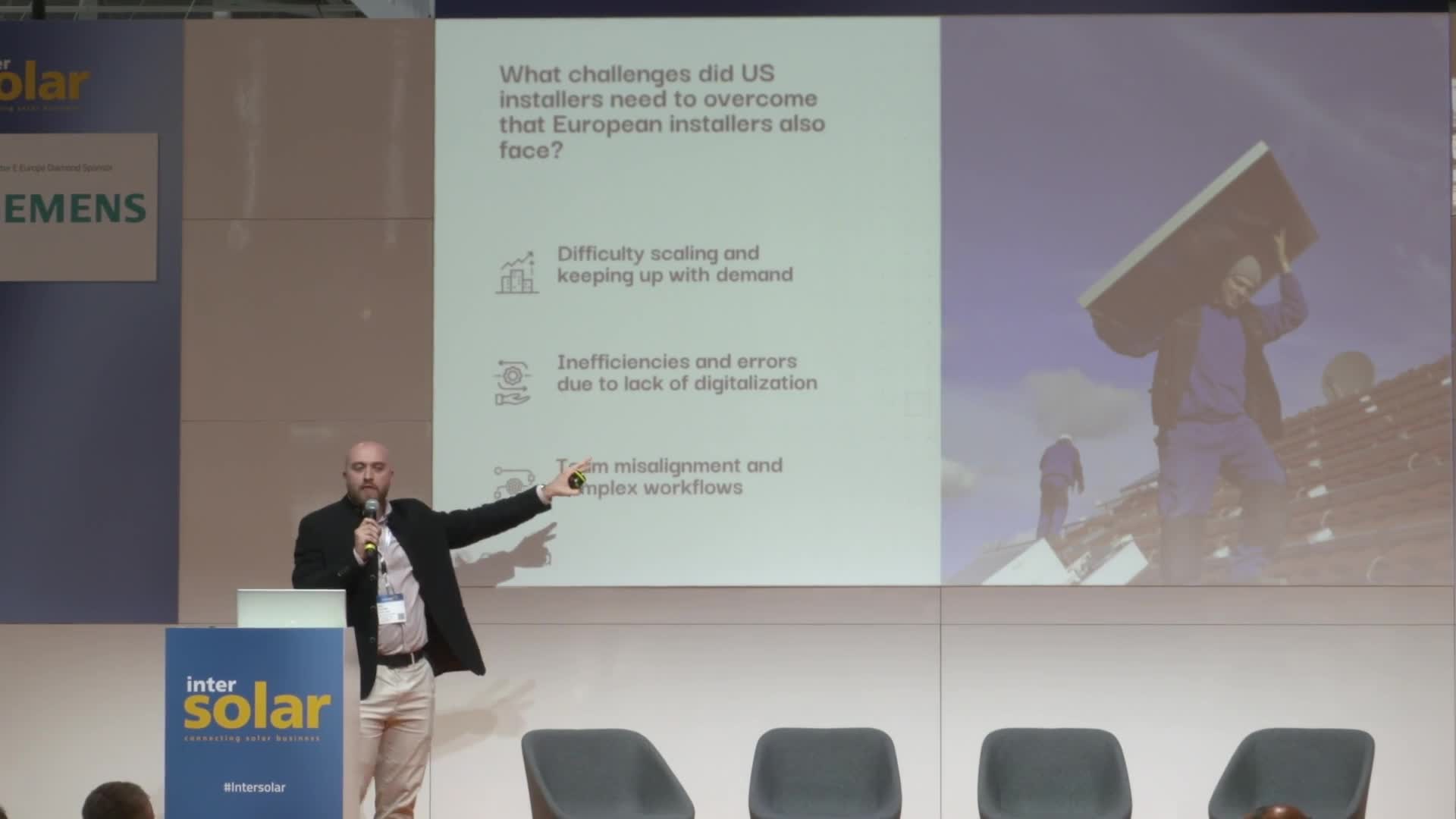 Recording of Thursday, June 15, 2023 | The smarter E Europe Exhibition Program 2023 | Exhibition Program | Language: English | Duration: 11:27 .
Speaker
Mark Goodale, Strategic Customer Successmanager, Aurora Solar
Talk of session: Joint Forces for Solar -13 th PV Briefing & Networking Forum Europe
"Beginning of the golden solar age in Europe"
European solar markets are at the beginning of an upward spiral - in times of sharply increasing demand, ambitious deployment targets and multiplication of suppliers, players along the entire value chain are faced with the challenge of keeping an overview. This session aims to provide useful tips and suggestions to manage the upcoming exponential growth. Participants will gain a deep understanding of latest forecasts for the most important European solar markets, profitable business models and technological innovations - a must-attend event for companies with international ambitions.
Further Talks of this session:
Climate Change: Changing the Narrative, Challenging the Expected
Logistics for the PV Industry Trends and Challenges
Challenges can be Prevented
Shaping the Details to Provide Value
Powering Progress: PV Product and Innovation Path to Carbon Neutrality
Neue Generation Leistungsoptimierer - Made in Germany
Development of N-type TopCon solar cell with high efficiency and low cost
Navigating the Challenge: PV Technology and Strategies for Sustainable Future
Road to Zero: the Future of Solar Energy
PV Storage Development in C&I Sector
DAH Solar Innovation Technology Session
Partners & Sponsors