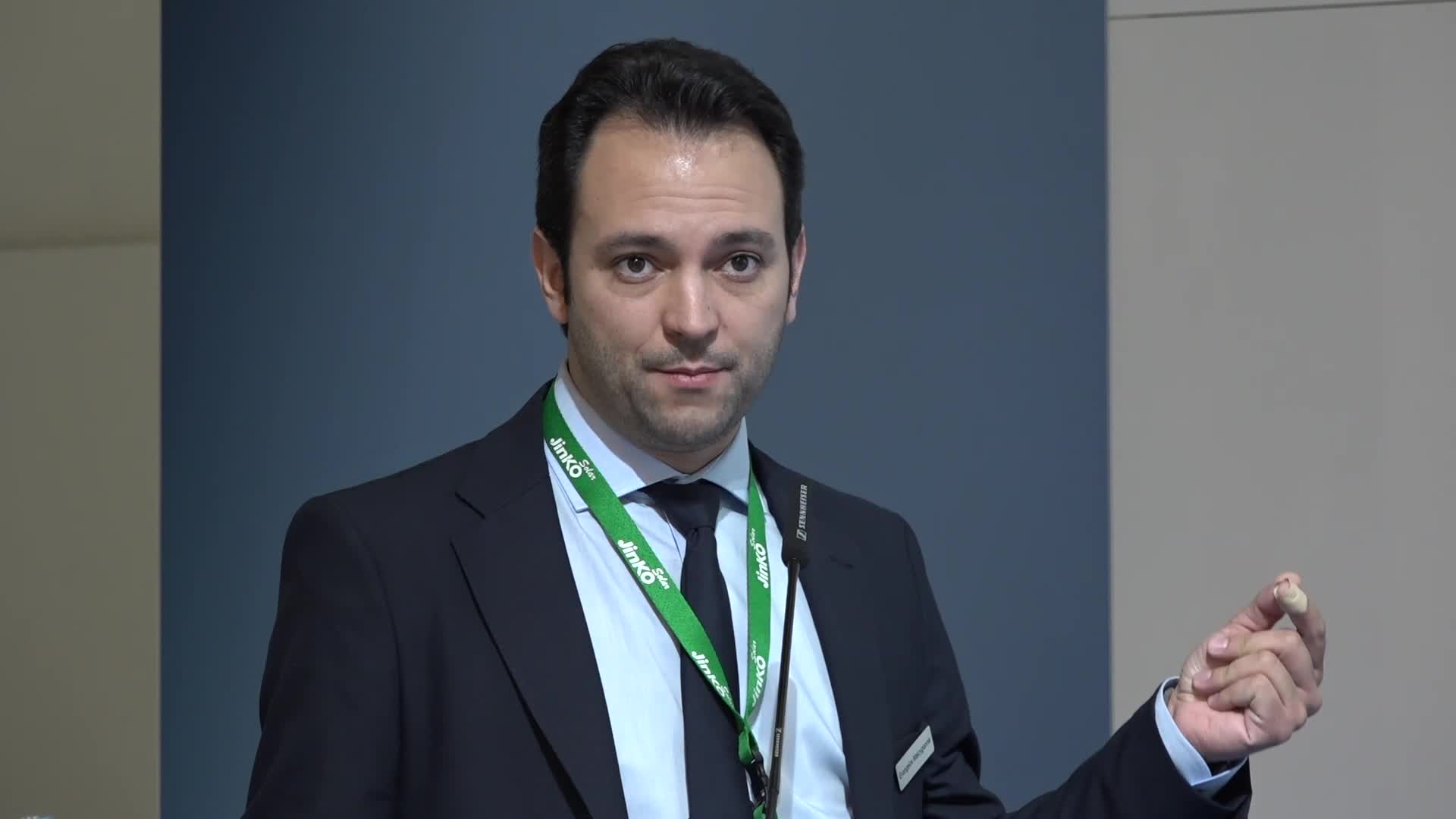 Recording of Wednesday, June 14, 2023 | The smarter E Europe Exhibition Program 2023 | Exhibition Program | Language: English | Duration: 12:59 .
Speaker
Evangelos Makrygiannis, Technical Service Engineer, Jinko Solar
Talk of session: European Energy Storage Market & Technology Developments 2023 & Beyond
An engaging session that will bring participants up to speed on the latest dynamics driving energy storage market growth across key European markets with specific focus upon the D-A-CH region. Join us to to gain a holistic understanding on energy storage market opportunities, technologies as well as policies and regulations. This session is led by the International Battery & Energy Storage Alliance - IBESA in cooperation with EUPD Research and the German Solar Association (BSW) and features highly data-driven market inputs and selected industry leaders.
Further Talks of this session:
European Market Briefing
Booming Market Germany: Solar Batteries at a Glance
PV Battery Power Plants in Europe - Status, Trends and Potentials
How Do We Benefit From Home Energy Storage?
Long-duration, scalable, secure and sustainable 1MW+ Vanadium based battery solutions for securing 24/7 renewable energy
Optimising Grid-Scale Batteries
The importance of Long-Duration Energy Storage
Why BESS Systems Mean More Than Just Energy Savings in C&I Segments
How to Maximize Power Self-sufficiency: Dyness Latest Energy Storage Solutions
Streamline Solar Setup: Introducing Latest Wifi-integrated Microinverter
The Power of Home
CEO Panel - Developments in the Residential Storage Market
Partners & Sponsors