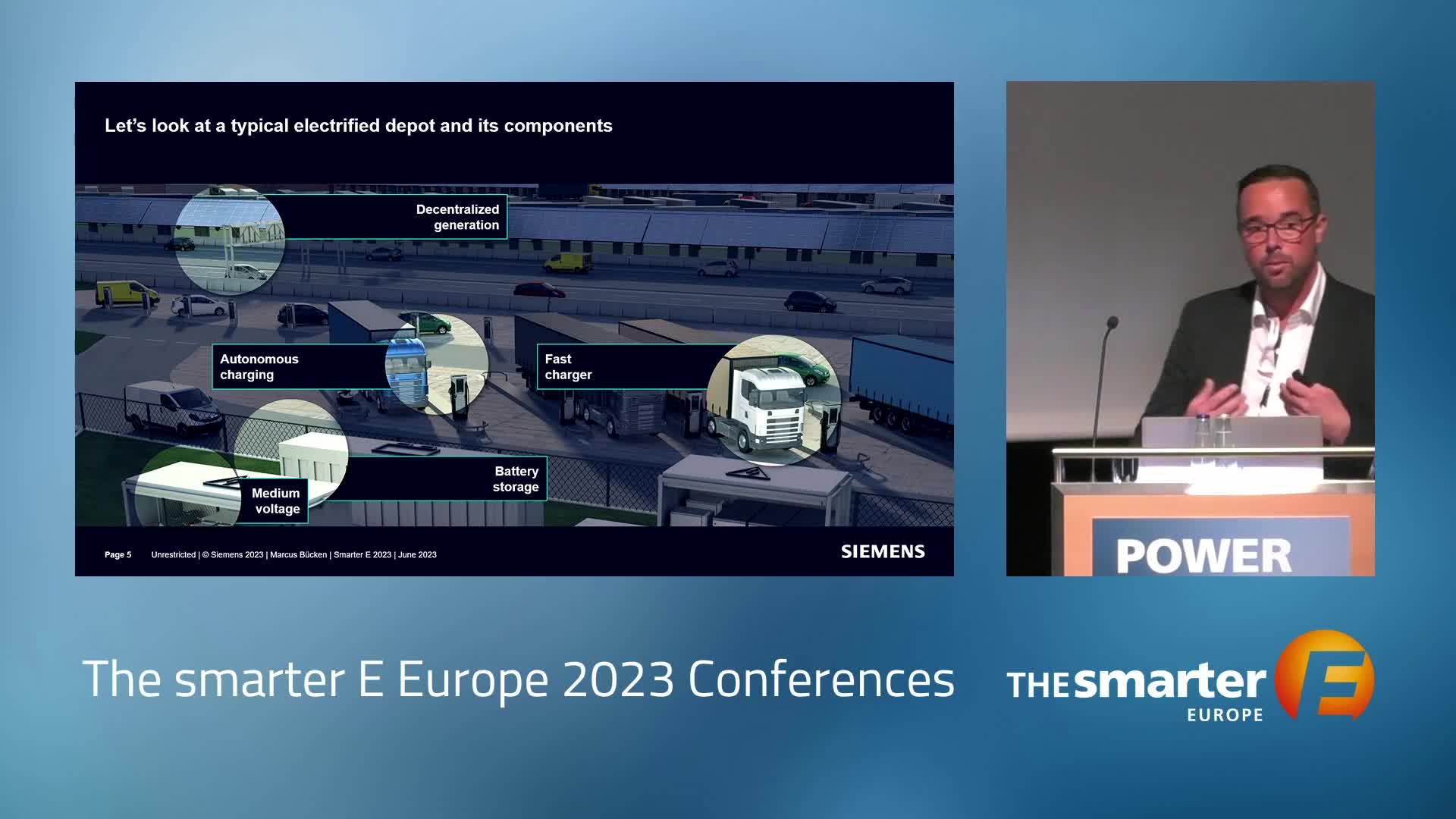 Recording of Wednesday, June 14, 2023 | The smarter E Europe Conference 2023 | Conference Program | Language: English | Duration: 32:46 .
Speaker
Marcus Bücken
Head of Sales eCar Charging Germany
Siemens AG
Deutschland
Talk of session: Fleet Transformation: How to Electrify?
As the total cost of ownership of electric fleets is becoming lower than that of fossil fuel alternatives, many fleet operators are considering to switch. This switch entails more than just changing the vehicles themselves and getting a fuel card: infrastructure, route planning, required range and load all have to go into the decision to avoid unpleasant surprises. In this session, fleet operators and charging infrastructure providers will be showcasing best practices on how to build the infrastructure needed for a swift switch to electric vehicles. Furthermore, the session will discuss requirements necessary for the transformation of public transport fleets, commercial vehicles and last mile solutions.
Further Talks of this session:
How Telematics Data Facilitates Fleet Electrification?
Speaker
Mariska Matadin
Manager Business Development EV
Bridgestone Mobility Solutions
The Netherlands
Leading the Charge with Fleet Electrification
Speaker
Dr. Marco Frattini
Head of e-Mobility Europe
Enel X Way
Italy
Managed Charging - How the Grid Integration of Electric Fleets Can Succeed
Speaker
Welcome & Introduction
Speaker
Zackes Brustik
Moderator
Moderator mit Tech, Greentech & Innovationsfokus
Germany