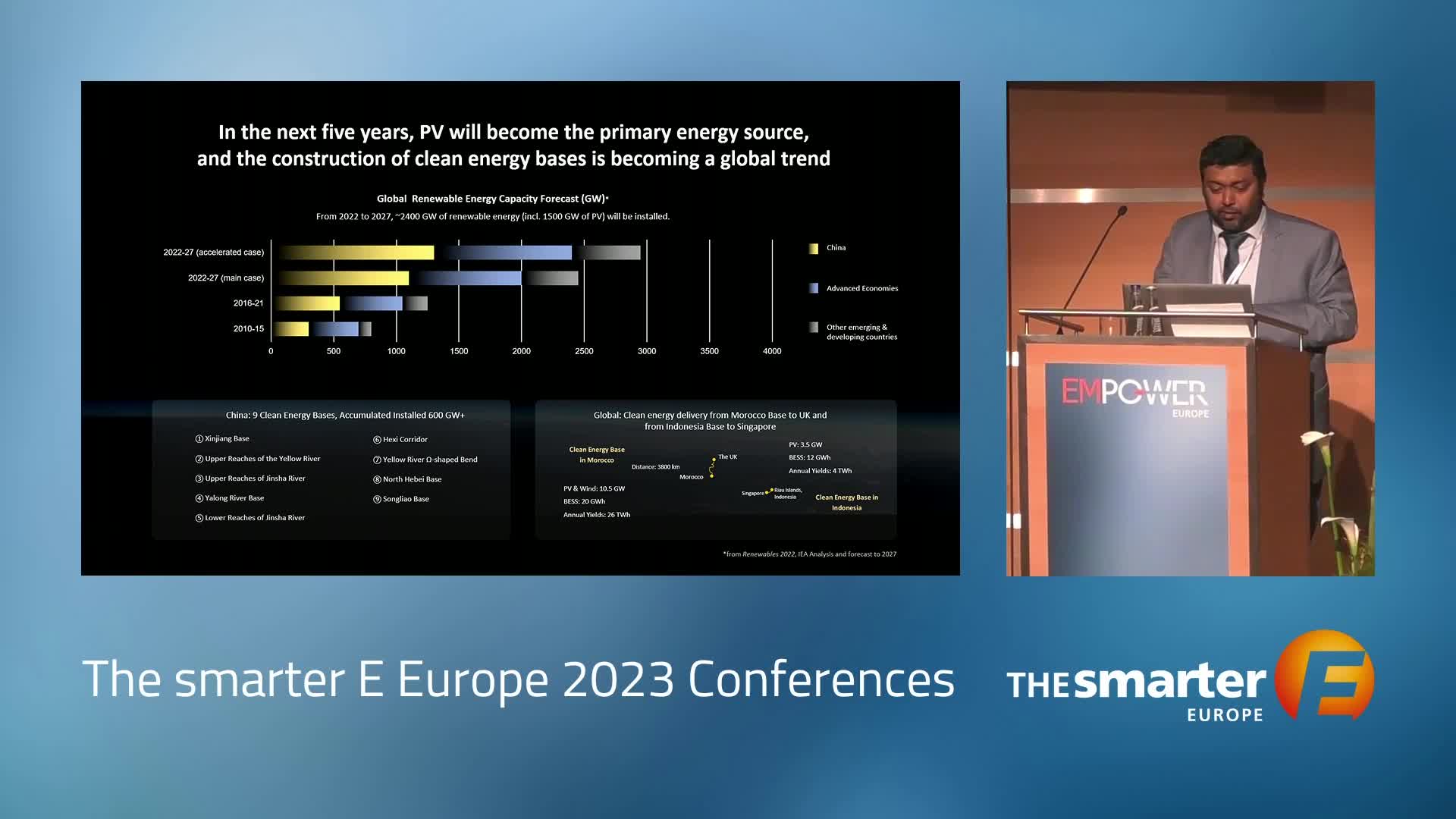 Recording of Tuesday, June 13, 2023 | The smarter E Europe Conference 2023 | Conference Program | Language: English | Duration: 12:27 .
Speaker
Hariram Subramanian
CTO Smart PV and Head of PV Competence Center - Germany
Huawei Technologies Co. Ltd.
China
Talk of session: Innovation, New Market Designs and Flexibility Needs to Integrate Large-Scale Renewables
Storage technologies are emerging as a key solution that will provide flexibility. Digital technologies are emerging with new applications, supporting a faster response and increased flexibility to integrate higher shares of variable renewables. Further great potential for increased flexibility lies in the demand response, but the question remains as to how to unlock and properly value it. New market designs and regulations are needed to incentivize flexibility from all assets. This session will provide examples of emerging innovative solutions to enable a large share of renewables to be integrated into power systems, and include a debate around the market design and regulatory innovations needed to scale up such solutions.
Further Talks of this session:
Welcome and Introduction
Speaker
Dr. Roland Roesch
Director - IRENA Innovation and Technology Centre
IRENA International Renewable Energy Agency
Deutschland
Lessons Learned from the Dutch Giga Buffalo Battery and Other Projects in Belgium and Germany
Speaker
Fredrik Troost
Senior Structurer
Eneco Energy Trade B.V.
The Netherlands
Benefits of Large-scale Renewables to Grid Frequency Management
Speaker
Carina Hock
Advisor Balancing
TenneT TSO GmbH
Deutschland
How Industrial Consumers Can Provide Flexibility to the Grid? Industrial Site LEMENE - from Idea to Profitable Business Model
Speaker
Panel Discussion
Speaker
Hariram Subramanian
CTO Smart PV and Head of PV Competence Center - Germany
Huawei Technologies Co. Ltd.
China
Dr. Roland Roesch
Director - IRENA Innovation and Technology Centre
IRENA International Renewable Energy Agency
Deutschland
Partners & Sponsors