Industry News – March 22, 2023
There are few industries whose order books are as full as those enabling electromobility, particularly in combination with renewable sources of energy.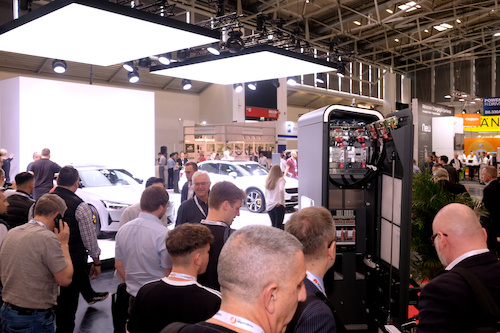 In a recent study by EUPD Research entitled Market Monitor Charging Stations for Electric Vehicles 2022/2023, 800 installers from Germany, Austria, Switzerland and the United Kingdom were questioned about the installation of charging infrastructure. The survey showed that sector coupling technologies provide a growing added value for installation companies. 49 percent of respondents in Germany offer not just charging infrastructure products, but also PV installations, while around 40 percent also offer energy storage devices.
In response to the energy market situation, electric vehicle drivers are looking to produce their own green electricity. Solar charging is already the cheapest way to power an electric vehicle. It is no surprise, then, that solar energy and electromobility are a dynamic dream team.
The following factors are important for installation companies and neighboring trades: Availability of components, fast delivery times, high product quality, reliable product information and training as well as an easy-to-use procurement system.
The smart connection between solar electricity, charging technology and e-cars is the new standard for private transportation. The prospects for installing traders are sunny: End customers are asking for complete energy systems for their homes more and more frequently. 93 percent of PV system owners and planners surveyed in 2022 said that they already owned – or were planning to install – a charging station.
Christine Koch, project manager at the EUPD study, summarizes: "Solar prosumers already know how to connect a PV installation, storage and charging infrastructure with intelligent building management in order efficiently use their own PV electricity.
Learn more about the study and the interaction between PV, storage and e-mobility at Power2Drive Europe, June 14-16 in Munich.