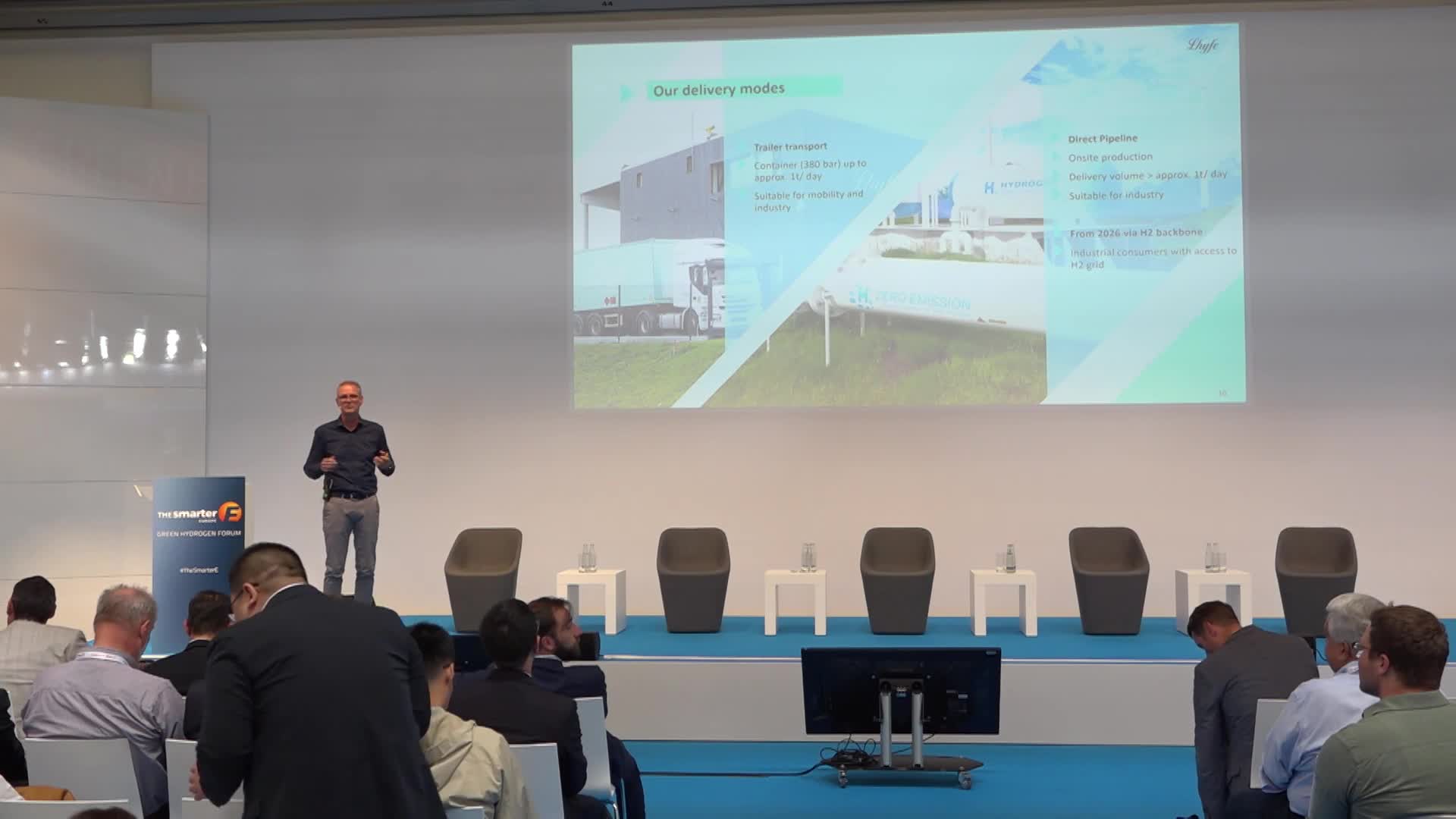 Recording of Wednesday, June 14, 2023 | The smarter E Europe Exhibition Program 2023 | Exhibition Program | Language: English | Duration: 21:35 .
Speaker
Volker Häckh
Business Development
Lhyfe / Vohatec GmbH
Talk of session: Green Hydrogen within the EU
Besides the opportunity for the equipment industry, green hydrogen provides also a chance to harvest energy on the continent. The variety of Europe is expected to reflect also in a variety how green hydrogen is produced and consumed. Spain as candidate to become the "New Norway" for mass production and export, Eastern Europe pioneering with smart transition schemes securing high added value and highly integrated environments, Hydrogen Valleys, all over Europe for coupled local production and consumption are pieces of Green Hydrogen industry taking shape.
Further Talks of this session:
Welcome and Introduction
Speaker
Christian Weinberger (Moderator)
Strategy Adviser
hydrogen-advisers.eu
Österreich
European Union Started the Hydrogen Race. Still Leading?
Speaker
Jorgo Chatzimarkakis
CEO
Hydrogen Europe
Belgien
Large Scale Green Hydrogen in Iberia
Speaker
Maria Trinidad
Managing Director
ErasmoPower2X
Spanien
European Green Hydrogen Project Development - Current Challenges
Speaker
Marc Rechter
Co-founder & CEO
Resilient Group
Niederlande
Hype to Impact: We Can Accelerate Development of Large Scale Green Hydrogen
Speaker
Katherina Radeka
CEO & Founder
Rapid Learning Cycles Institute
Deutschland
Q&A and Closing