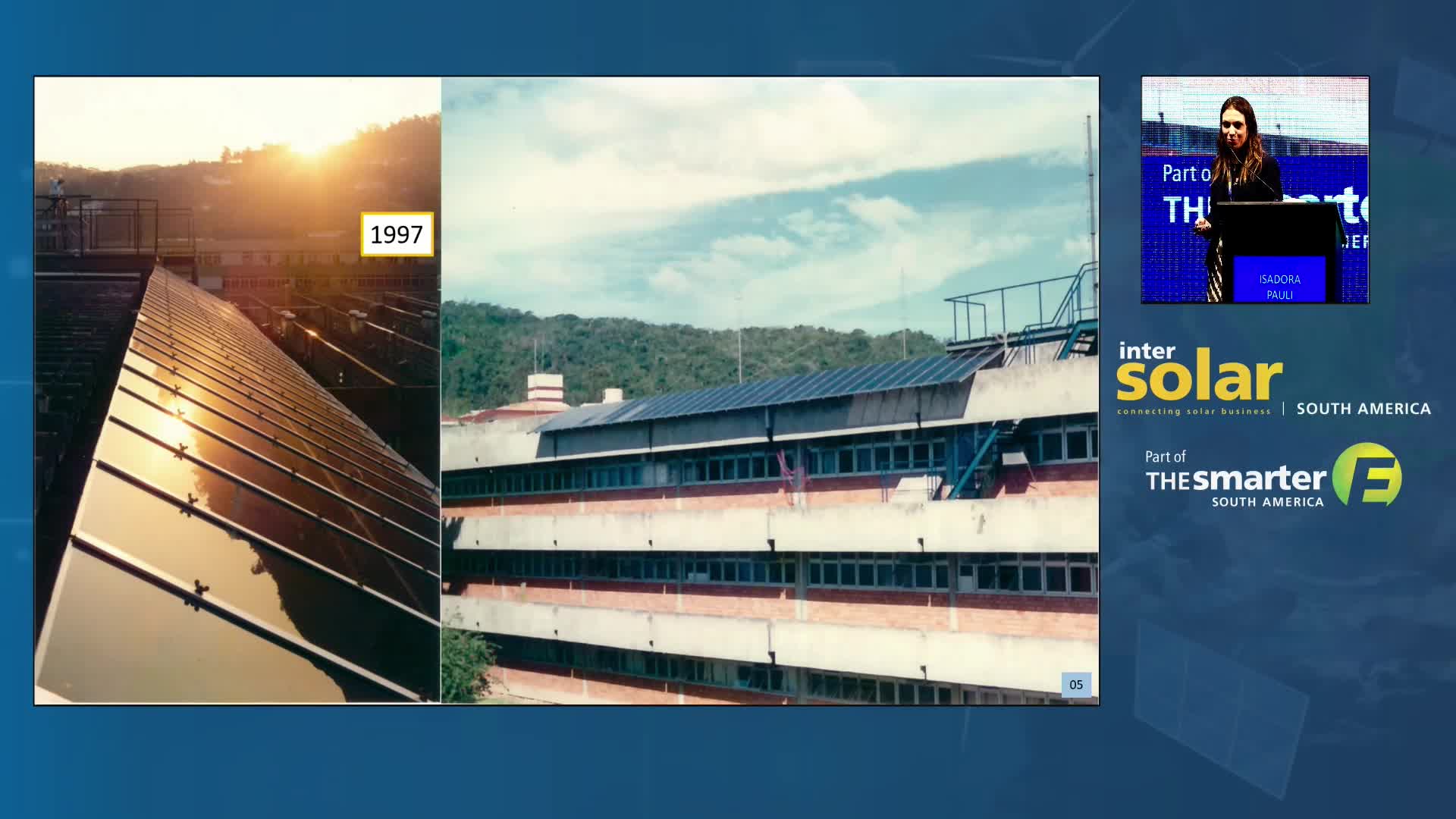 Recording of Wednesday, August 30, 2023 | Intersolar South America Conference 2023 | Conference Program | Language: English | Duration: 12:23 .
Speaker
Isadora Pauli Custódio
BIPV architect; Solar energy doctoral candidate and researcher
Laboratório Fotovoltaica /UFSC
Brazil
Talk of session: Photovoltaic Trends Hitting the Market (Agri-PV, Floating PV, BIPV)
New technologies arrive in the market every year, but which ones can already be used and which ones still need to mature for use? In this panel, some of these technologies will be addressed, such as BIPV, floating photovoltaic solar energy, agro-photovoltaic, integration of photovoltaic solar energy to vehicles, among others.
Further Talks of this session:
Welcome & Introduction
Speaker
Prof. Dr. Ricardo Rüther
Professor
Federal University of Santa Catarina (UFSC)
Brazil
Energy Independence for Agriculture with Photovoltaic
Speaker
Priscila Alves dos Santos
Electrical Engineer
ECODESENVOLVE AND FIT TECNOLOGIA
Brazil
Architecture's Future is Solar: Instituto Germinare and Its photovoltaic Brises
Speaker
Clarissa Zomer
Architect
Arquitetando Energia Solar
Brazil
Agrivoltaics in Australia: Potential for Clean Energy - Generation and Adaption to Climate Change
Speaker
John Grimes
Chief Execuitive
Smart Energy Council
Australia
Q&A Session