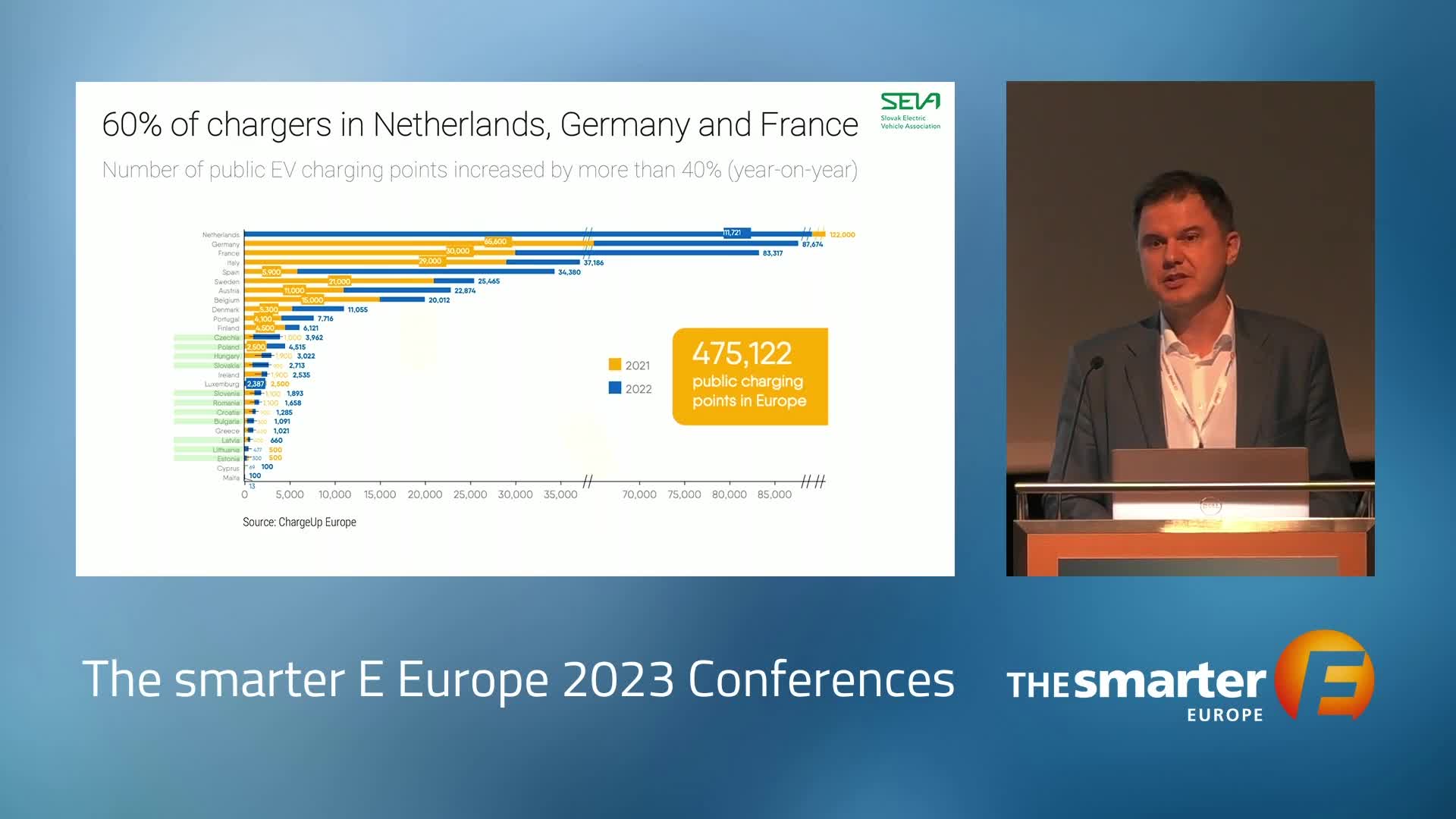 Recording of Tuesday, June 13, 2023 | The smarter E Europe Conference 2023 | Conference Program | Language: English | Duration: 16:04 .
Speaker
Patrik Krizansky
Director
Slovak Electric Vehicle Association (SEVA)
Slovakia
Talk of session: EV and Charging Market Outlook
One thing is certain: The market for electric vehicles is booming. But which markets and which countries are going to move the fastest? Find out the answer to these questions in this session. You can expect insights in market forecasts on vehicles, infrastructure as well as energy markets. Who are the key players? What subsidies and regulations govern the various domestic markets? This session will provide the facts and figures about the market situation as well as an outlook into the future - so that your company has a basis to decide which market to enter next and what products to offer.
Further Talks of this session:
Welcome and Introduction
Speaker
Raphaël Héliot
Policy Officer
AVERE - The European Association for Electromobility
Belgien
2030 Vision of Future of Mobility: Implications and Opportunities from Case Convergence
Speaker
Giacomo Rossi
Principal Consultant - Mobility Europe
Frost & Sullivan
England
To Incentivise or Not Incentivise? The Effects of European Incentives on E-Mobility Deployment
Speaker
Marco Storsberg
Research Analyst Automotive
SBD Automotive Germany GmbH
Germany
Charging Infrastructure: Chicken or Egg?
Speaker
Robert Stocker
Consulting Associate
Charles River Associates (CRA)
United Kingdom
Planning Our Charging Infrastructure Efficiently: Involving the Right Actors
Speaker
Dr.-Ing. Dominik Husarek
Research Scientist
Siemens AG
Deutschland
Partners & Sponsors