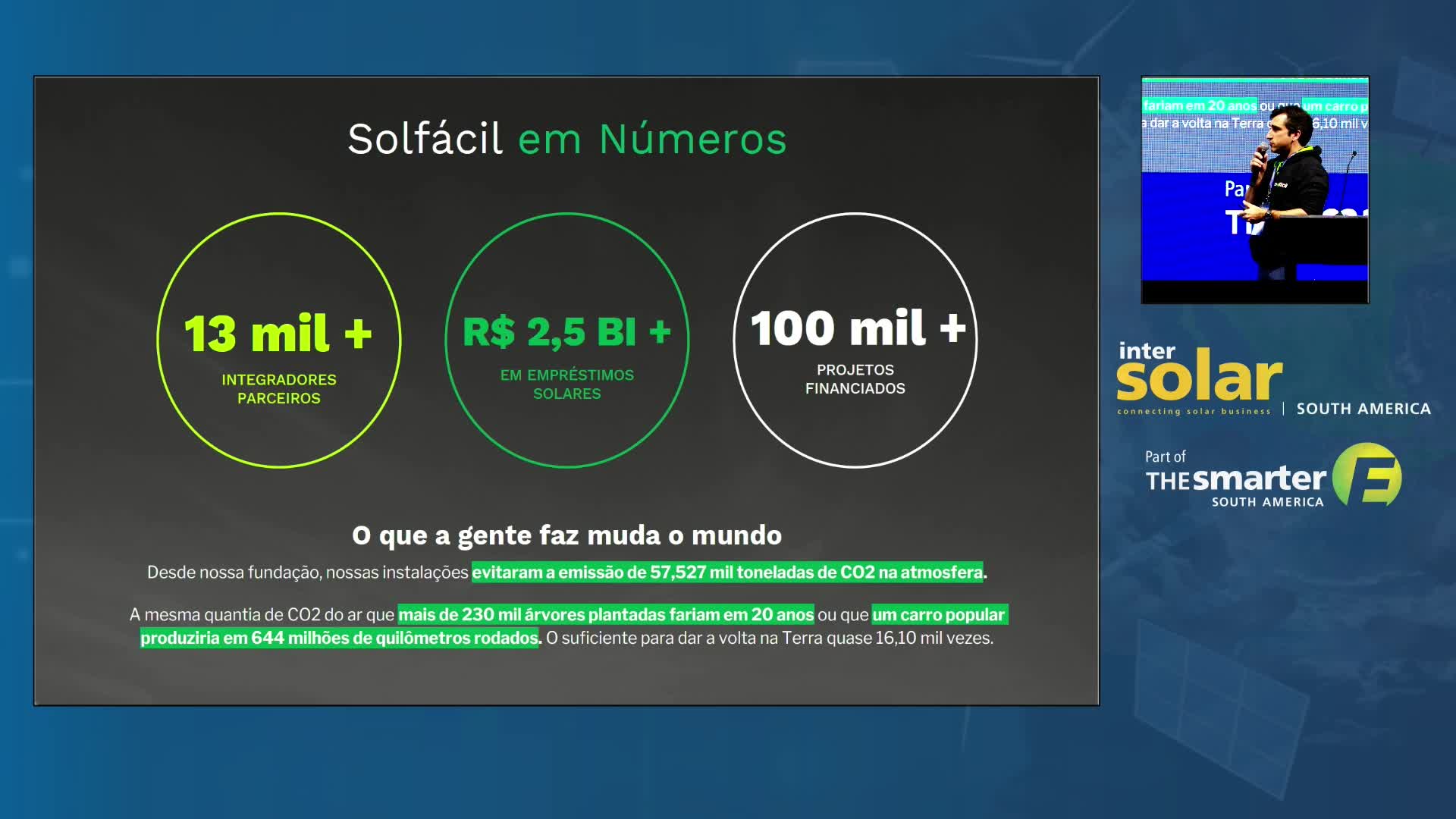 Recording of Wednesday, August 30, 2023 | Intersolar South America Conference 2023 | Conference Program | Language: English | Duration: 10:22 .
Speaker
Fábio Carrara
Founder and CEO
Solfácil Energia Solar e Serviços Financeiros Ltda.
Brazil
Talk of session: Distributed Generation Success Experiences
In this panel, important players will present some successful cases of distributed photovoltaic solar generation.
Further Talks of this session:
Distributed Generation Success Experiences
Speaker
Dr. Guilherme Susteras
CEO
Sun Mobi
Brazil
Solar Energy for Sustainable Community Development
Speaker
Eduardo Avila
Executive Director
Revolusolar
Brazil
Best Practices to Boost Your Sales
Speaker
Bruno Catta Preta Pereira
Institutional Relations Director
Genyx Solar Power
Brazil
Smart Cities Program
Speaker
Marcos Kneip Navarro
Diretor de Negócios
BANDES-Banco de Desenvolvimento do Espírito Santo S.A
Brazil
Paulo Brusqui
Economist of the Governor of Espírito Santo
BANDES-Banco de Desenvolvimento do Espírito Santo S.A
Brazil
Q&A