Firm Power Generation - Technologies & Economics of 24/365 Power Supply With Intermittent Renewables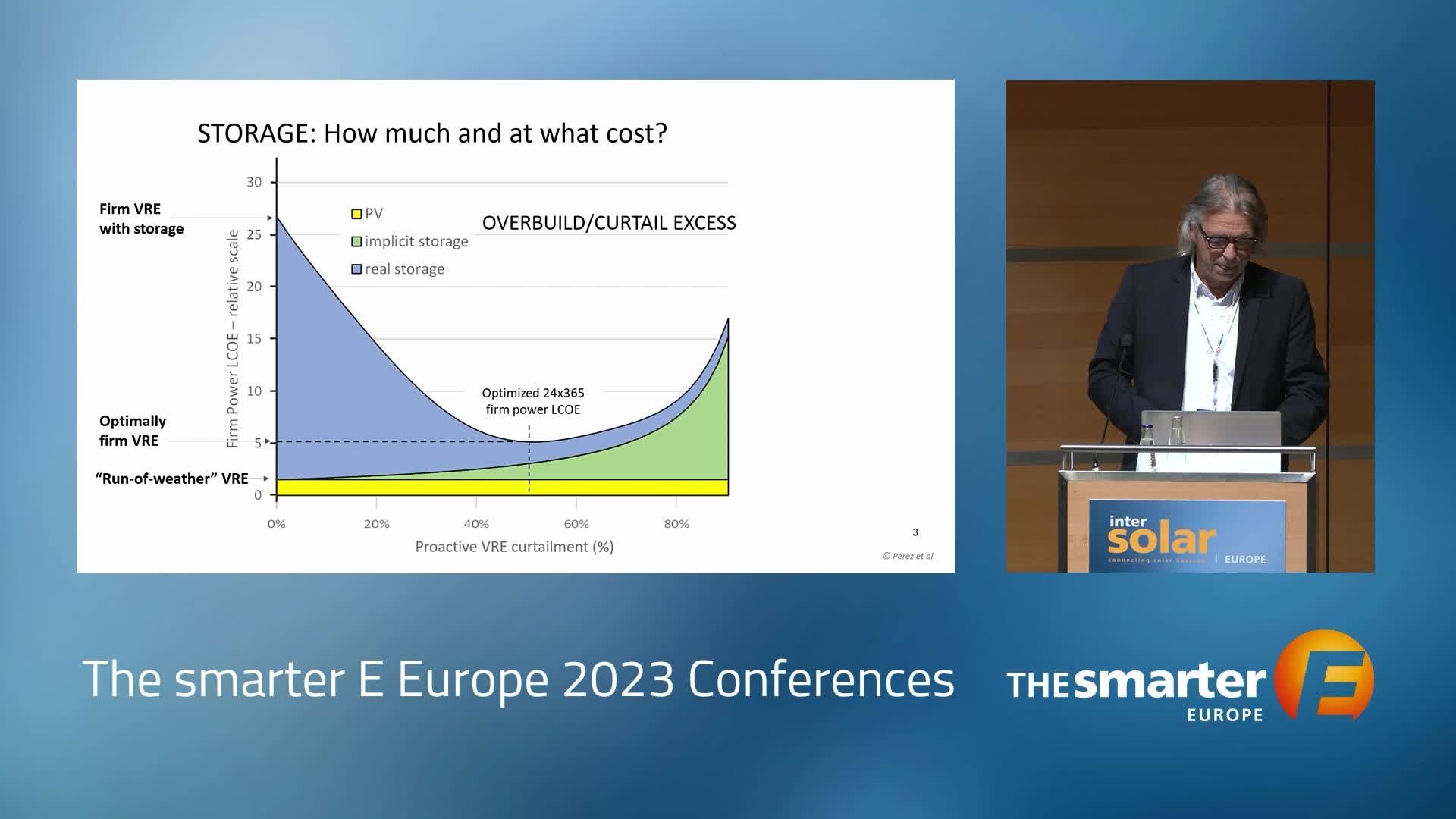 Recording of Wednesday, June 14, 2023 | The smarter E Europe Conference 2023 | Conference Program | Language: English | Duration: 10:18 .
Speaker
Prof. Dr. Wilfried van Sark
Professor
University Utrecht
Niederlande
Talk of session: Hybrid PV Power Plants - Strategies of Companies Procuring 100% Renewable Energy at the Time of Use
As some large companies have already achieved a 100 percent renewable energy supply - and many will do so soon − this is mostly achieved via virtual power purchase agreements (PPAs). The next big thing could be 24/7 RES coverage, meaning that all green power needed is procured at the time of consumption. This session will provide: Case studies for real-time renewable power production and consumption 24/7 Executive panel discussing the potential of 24/7 RES supply
Further Talks of this session:
Welcome & Introduction
Speaker
Bruce Douglas
Communications and Business Director
Eurelectric
Belgium
Decarbonizing the Grid With 24/7 Clean Power Purchase Agreements
Speaker
Diego Hernandez Diaz
Partner
McKinsey & Company
United States of America
Why 24/7 Carbon Free Energy Supply Is the Next Big Thing For Corporate Power Supply
Speaker
Devon Swezey
Senior Lead, Global Energy Markets and Policy
Google
United States of America
Defining and Building a Market for Hourly Energy Certificate
Speaker
Killian Daly
Executive Director
EnergyTag
United Kingdom
Panel Discussion: How to Enable Renewables Based Power Supply Around the Clock?
Speaker