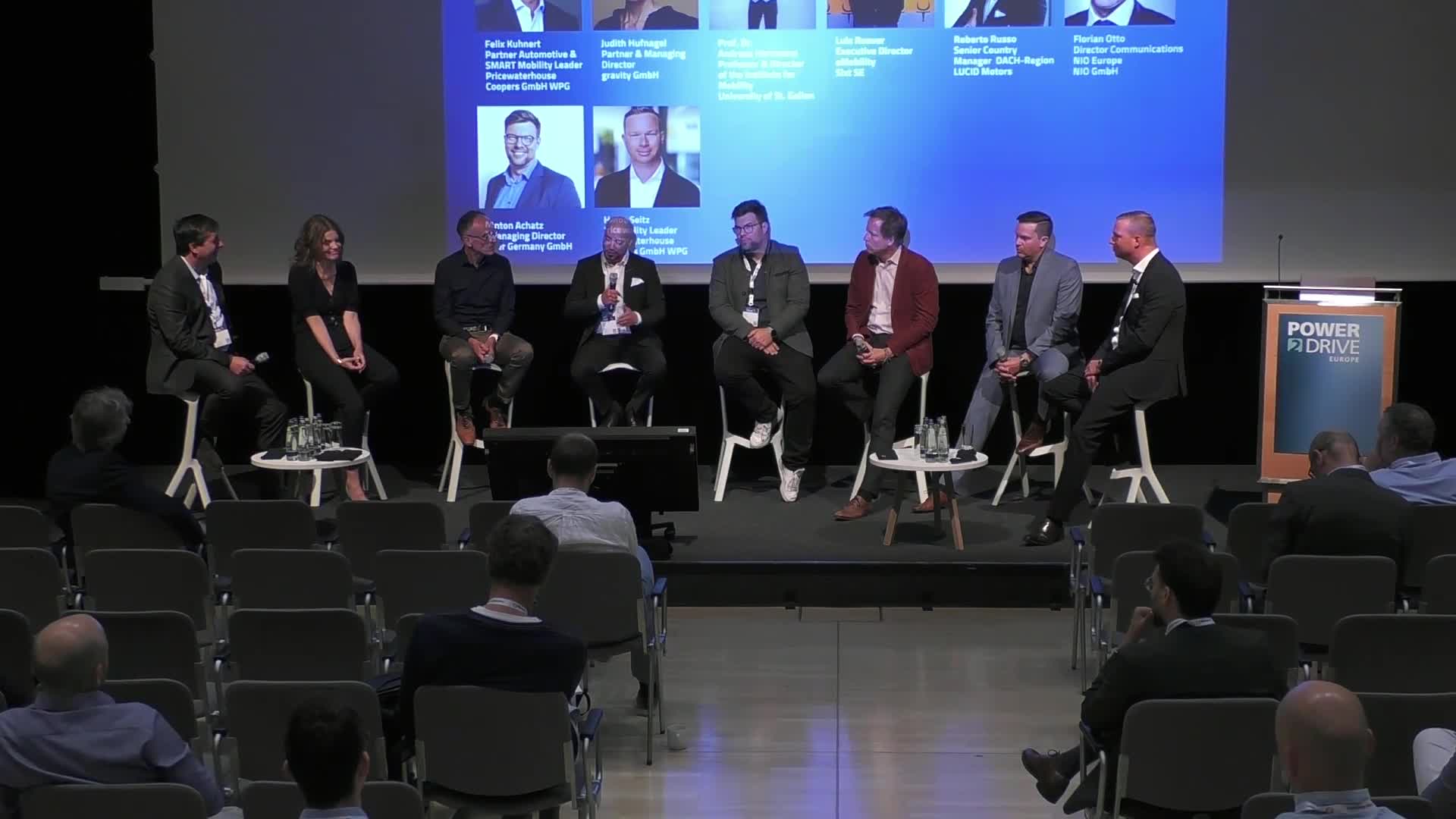 Recording of Wednesday, June 14, 2023 | The smarter E Europe Conference 2023 | Conference Program | Language: English | Duration: 52:22 .
Panelists
Anton Achatz
Managing Director
Mer Germany GmbH
Germany
Heiko Seitz
eMobility Leader
PricewaterhouseCoopers GmbH WPG
Germany
Roberto Russo
Senior Country Manager DACH-Region
LUCID Motors
United States of America
Luis Roever
Executive Director eMobility
Sixt SE
Germany
Florian Otto
Director Communications Nio Europe
NIO GmbH
Germany
Felix Kuhnert
Partner Automotive & SMART Mobility Leader
PricewaterhouseCoopers GmbH WPG
Germany
Judith Hufnagel
Partner & Managing Director
gravity GmbH
Germany
Prof. Dr. Andreas Herrmann
Professor & Director of the Institute for Mobility
University of St. Gallen
Switzerland
Talk of session: E-Mobility Leadership Summit
The Transition to technology-enabled mobility and sustainable zero-emission ecosystem offers an immense opportunity and equally operational challenges. The session provides a view on both global and regional market potentials and trends, as well as recommendations on how to identify realized profitable value pools. Recommendations are underpinned by PwC analytic data as well as real life case studies to guide e-mobility stakeholders towards the development of a reliable and sustainable EV-energy-ecosystem, operational excellence and profitable business models.
Further Talks of this session:
Developing Sustainable E-Mobility Ecosystems
Speaker
Heiko Seitz
eMobility Leader
PricewaterhouseCoopers GmbH WPG
Germany
Vehicle to Grid Expert Interview
Speaker
Partners & Sponsors