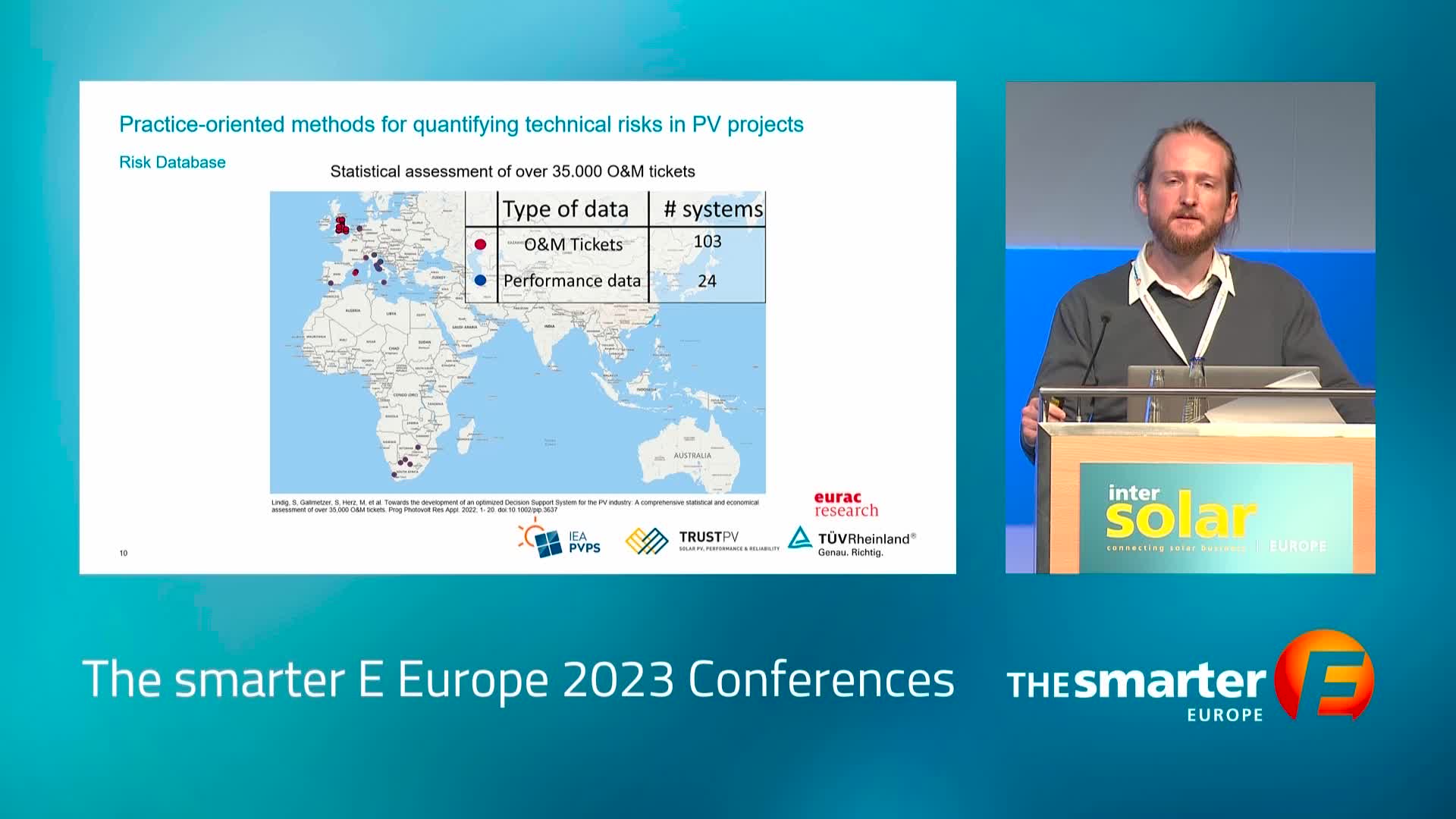 Recording of Tuesday, June 13, 2023 | The smarter E Europe Conference 2023 | Conference Program | Language: English | Duration: 14:26 .
Speaker
Magnus Herz
Project Manager
TÜV Rheinland Energy GmbH
Deutschland
Talk of session: Solar Financing: How to Finance the Fast and Large-Scale Deployment of Solar Power in Europe
An inflationary environment with high product and labor costs as well as rising interest rates have made investments into solar projects less attractive at a time when Europe needs to accelerate deployment in order to meet its climate targets. On top of that, policy makers are creating uncertainty among investors by implementing caps on revenues and rushing to modify an established electricity market design.
This session will cover:
Overview of the solar project financing landscape
Business models and solar investment trends
Insurability and risk assessment in PV projects
Further Talks of this session:
Welcome & Introduction
Speaker
Dr. Guido Agostinelli
Solar Sector Head
IFC - International Finance Corporation
USA
Impacts and New Challenges of Price Inflation and Rising Interest Rates on Solar Project Environment
Speaker
Michael Taylor
Senior Analyst
IRENA International Renewable Energy Agency
Deutschland
Variation in PV Module Production Standards and Insurability: Munich Re Factory Inspection Charts
Speaker
Dr. Ronald Sastrawan
Director, Green Tech Solutions
Munich RE
Deutschland
Evaluation of the Success Ratio of Solar PV Projects in M&a Transactions
Speaker
Daniel Barandalla
Solar Advisory Lead EMEALA
UL LLC
USA
Fire Chat: Show Me the Money! How to Finance Nearly 1 TW of Solar by 2030?
Speaker