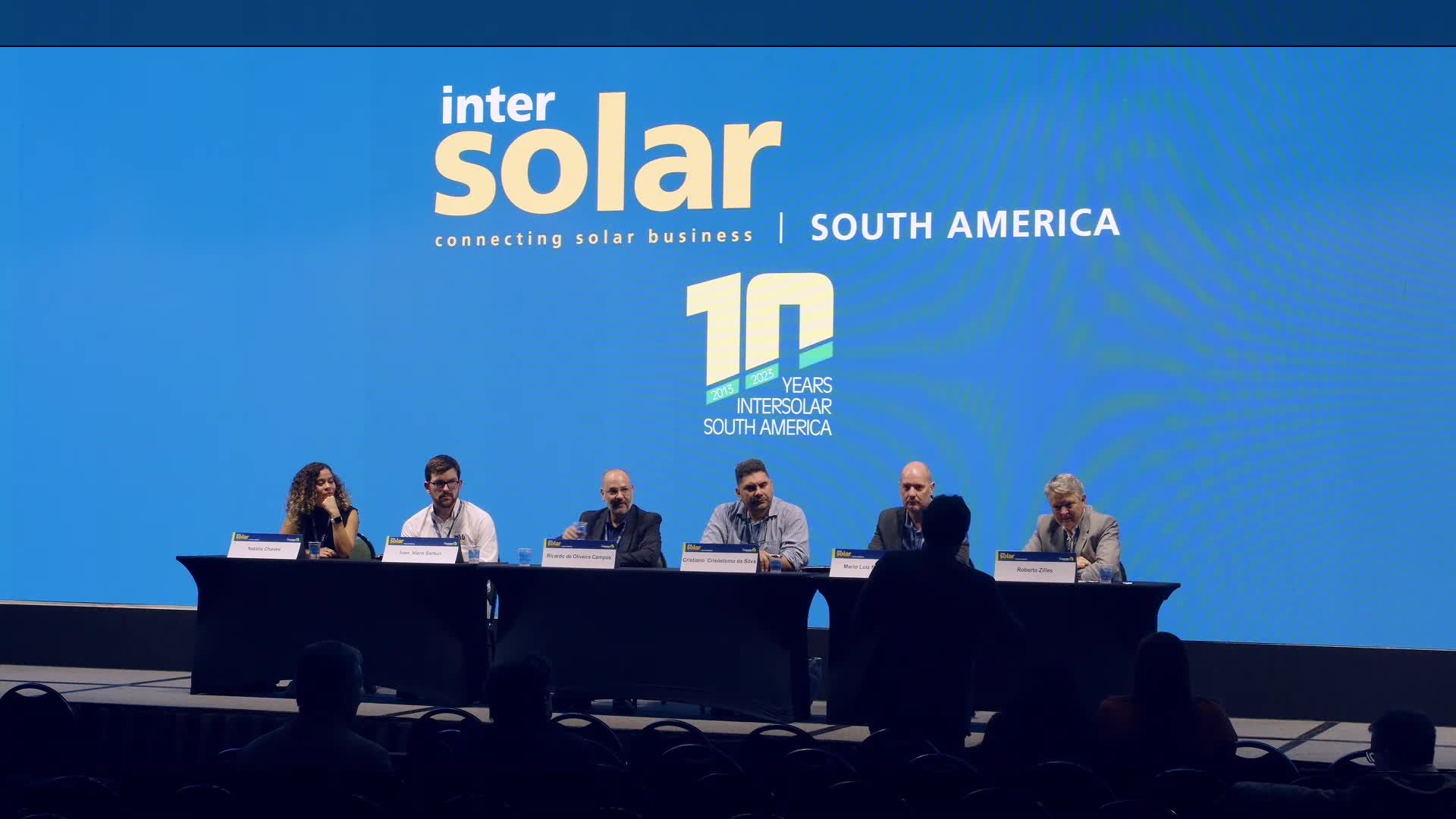 Recording of Thursday, August 31, 2023 | Intersolar South America Conference 2023 | Conference Program | Language: English | Duration: 22:56 .
Speaker
Talk of session: Overcoming the Brazilian PV Sector Labor Needs
Markets that develop rapidly do not always have adequate labor. How to develop people in a way that enables the market to grow in a suitable and inclusive manner?
Further Talks of this session:
Welcome & Introduction
Speaker
Prof. Dr. Roberto Zilles
Full Professor, Institute of Energy and Environment (IEE-USP)
University of Sao Paulo
Brazil
Training of Professionals for the Photovoltaic Sector at the Federal Institute of Science and Technology Education in São Paulo
Speaker
Prof. Mario Luiz Ferrari Pin
Professor
Instituto Federal de Educação Ciência e Tecnologia de São Paulo - IFSP
Brazil
ETEC-SP's Experience in Preparing Professionals for the Photovoltaic Sector
Speaker
Cristiano Crisóstomo da Silva
Professor
Centro Paula Souza - Etec Presidente Vargas
Brazil
The Training of Professionals for the Photovoltaic Sector at SENAI Pirituba-Sp
Speaker
Ricardo de Oliveira Campos
Director of the SENAI School 'Jorge Mahfuz'
SENAI - SP
Brazil
The PHB Solar Academy and the Recycling of Market Professionals
Speaker
Ivan Viero Sarturi
Electrical Engineer
PHB Solar
Brazil
Gender Equity in the Professional Activity of the Brazilian Photovoltaic Sector
Speaker
Natália Chaves
Energy Transition and Sustainability Coordinator
Câmara de Comércio e Indústria Brasil-Alemanha
Brazil