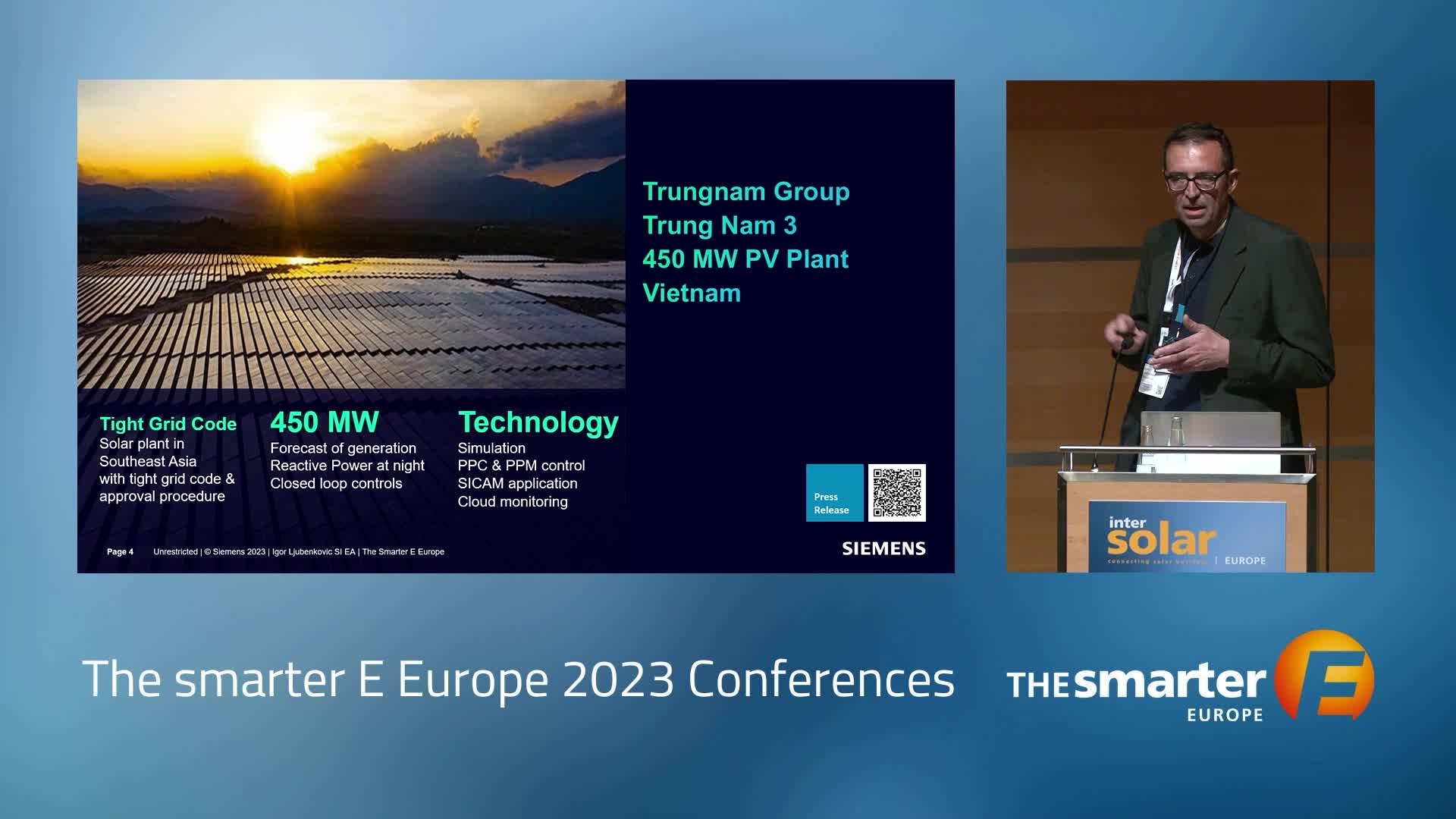 Recording of Wednesday, June 14, 2023 | The smarter E Europe Conference 2023 | Conference Program | Language: English | Duration: 13:35 .
Speaker
Igor Ljubenkovic
Vertical Development Manager
Siemens AG
Deutschland
Talk of session: Advantages of Hybrid PV Power Plants
Hybrid power plants can help overcome the limits of flexibility of renewable power generation sources. As solar and wind power are fairly complementary, combining them enables developers to extend their services. And when neither the wind blows nor the sun shines using solar and wind power together with other technologies, such as hydropower or battery storage, even makes a renewable energy supply around the clock possible.
This session will discuss:
The concept of hybrid solar power plants
Opportunities and challenges for energy supply around the clock
Legal frameworks and technical boundary conditions for hybrid solar power supply
Further Talks of this session:
Welcome & Introduction
Speaker
Jenny Chase
Lead Solar Analyst
BloombergNEF
United Kingdom
Experiences With Hybrid Solar Projects in Innovation Tenders
Speaker
Felipe Narbona
Team Leader Hybrid Energy and Storage
ABO Wind AG
Deutschland
Innovative Hybrid Renewable Projects in Spain
Speaker
Rodrigo Álvarez
Business Development Director
Statkraft
Vereinigtes Königreich
Learning From India's Round-The-Clock Renewables Project Initiative
Speaker
Subrahmanyam Pulipaka
CEO
National Solar Energy Federation of India: NSEFI
Indien
Battery Power Plants in Europe, Status, Trends and Potential
Speaker
Panel Discussion