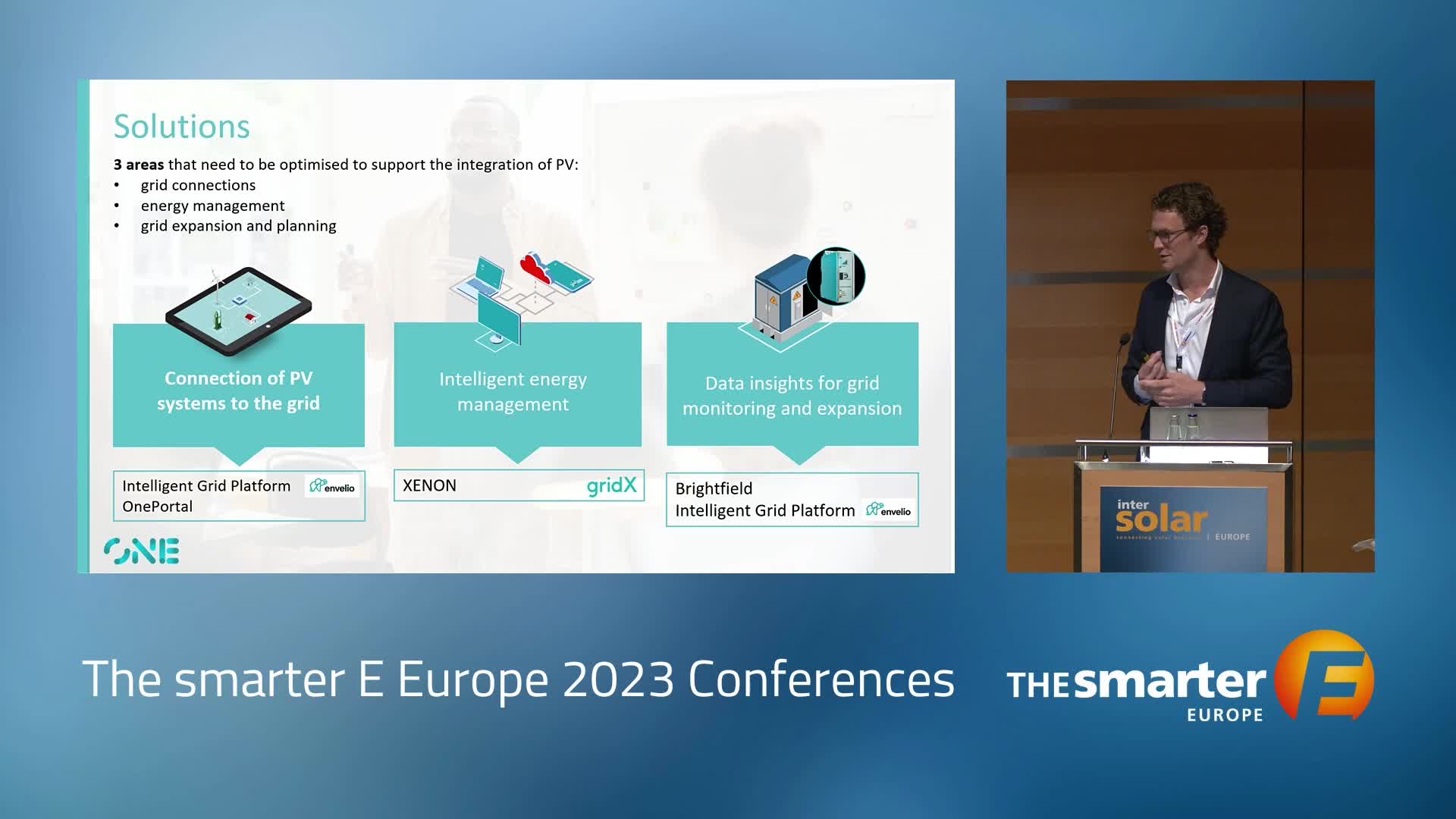 Recording of Tuesday, June 13, 2023 | The smarter E Europe Conference 2023 | Conference Program | Language: English | Duration: 12:09 .
Speaker
Tim van Amstel
CEO
E.ON One
Deutschland
Talk of session: Rooftop PV: How to Achieve Energy Independence
Both the residential and the commercial segments have seen a boom in rooftop PV. With nearly two thirds of all new solar capacity installed on buildings in the EU in 2022, the deployment of solar rooftop installations will continue in the short term. The energy crisis has been contributing to driving the demand for rooftop PV installations, with homeowners striving to protect themselves against surging retail energy rates and looking for affordable electrical heat and transportation options.
This session will discuss:
Drivers & challenges for rooftop solar PV in Europe
Technical solutions for high levels of solar self-consumption
Business models for prosumers
Further Talks of this session:
Don't Forget About Safety for Solar C&I
Speaker
Chris Voet
Sales Director
SolarEdge
Israel
Drivers & Obstacles for Rooftop Solar in Europe
Speaker
Michael Claußner
Analyst
Energy Brainpool GmbH & Co. KG
Deutschland
Energy Sharing: An Incentive to Maximise System Size on Roofs and Reduce Grid Congestion
Speaker
Maria Colom Cifuentes
Head of Decentralized PV
Engie
Spanien
Modular Energy Independence for Every Household
Speaker
Thomas Thierschmidt
Solutions Management
SMA Solar Technology AG
Germany
Q&A & Conclusions
Welcome & Introduction
Speaker
Jan Osenberg
Policy Advisor
SolarPower Europe
Belgium